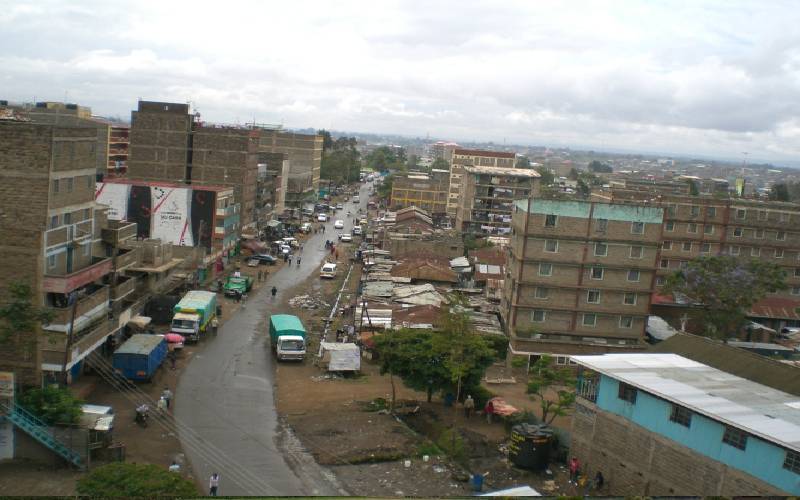 City Hall has been ordered by the county assembly to pay a couple Sh60 million for the illegal demolition of their four-storey building in Kariobangi South last year. This after members of the county assembly approved a report by the Planning and Lands Committee following a petition by the applicants. The report passed by MCAs on June 18 indicates that City Hall unprocedurally demolished the property belonging to Florence Gatari Njeru and Silas Jackson Njeru located in KCC village plot numbers C61 and C66 by not giving them notice or following due process. The committee valued the developments and the land at Sh60 million.
SEE ALSO: Elachi's resignation should pave way for peace
The team said that in March last year, City Hall demolished the property on grounds that the plots, which were allocated by the defunct City Council of Nairobi in 2002, were on land earmarked for development of a horticultural produce wholesale market. This was after the county government nullified all the ownership documents of plots located or falling within the property allegedly set aside for the market. The couple consequently petitioned against the demolition and sought the intervention of the county assembly through ward representative Benson Mwangi.
Fire station
County Lands Chief Officer Stephen Mwangi had submitted to the committee that the petitioners' structures were removed to pave way for the construction of a fire station, which sits on part of the market land.
SEE ALSO: The State House meeting that sealed Elachi's fate as Speaker
Mr Mwangi said that the plots in question were supposed to be located within KCC village on Kangundo Road but were 'unfortunately' located on land earmarked for development of the market. "The construction has since started and is nearing completion. There are more than 300 allottees whose plots were nullified in 2010 to pave way for the market project. The nullification was based on council resolutions, so revisiting the same would be weighty and necessitates the decision to be made by the committee," said Mwangi. The committee, however, observed that the land was allocated to the couple legally in 2002 and that despite the land being earmarked for development, the areas to be demolished were picked selectively, thus affecting the rights and freedoms of the petitioners as stipulated in the Constitution. According to the committee, the couple was not consulted when the development plan was changed to construct the fire station on their land. "The petitioners incurred heavy losses through the demolition and eviction that was done without notice or engagement of due process," the Anthony Kiragu-led committee ruled.
SEE ALSO: Kiambu ward reps scheme to impeach speaker
The committee also established that the chief officer had not provide supporting evidence to prove that the land in question was earmarked for the establishment of a market. Furthermore, the team said, the report showed that provisions of the Land Act providing for procedures for compulsory acquisition were not adhered to by the county government.