Lawyer Nyakundi presented in court, fails to plead to murder charge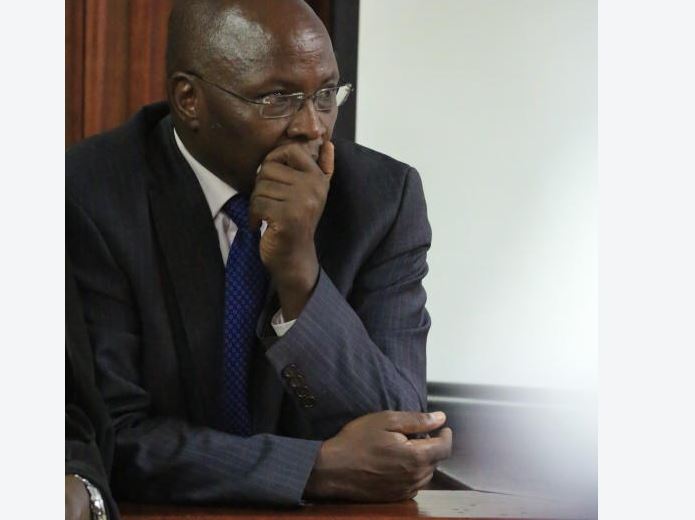 Lawyer Assa Nyakundi, who is accused of killing his son, appeared in court yesterday after spending a night in police custody.
The Director of Public Prosecution (DPP) through State Counsel Catherine Mwaniki, wanted Nyakundi taken for mental assessment at Mathari Hospital before pleading to murder charges.
But his lawyers stood their ground and managed to stop the proposed murder charge.
Nyakundi's lead lawyer, John Khaminwa, accused Mwaniki of having a personal vendetta against Nyakundi by rushing to file a murder charge when another case in which the lawyer was charged with manslaughter was still pending before a Kiambu magistrate's court. "She has a lot of venom and malice against Nyakundi and we believe she is not fit to hold public office. Her application to have Nyakundi assessed and charged with murder while aware that the other cases are pending is ridiculous, malicious and childish," said Khaminwa.
But Ms Mwaniki countered that the DPP has power to bring up charges against any one in any court irrespective of whether there are pending cases.
Prosecution wanted Nyakundi charged with the murder of his son Joseph Bogonko Nyakundi on March 17. But Nyakundi wants to stop the new charge, arguing that prosecution is trying to arm twist the court to humiliate him and force through what they cannot prove.
Dr Khaminwa submitted that it was not possible to have the lawyer face the murder charge while the manslaughter case he was charged with on April 26 has not been formally withdrawn. Nyakundi, in his application to stop the murder charges, argued that prosecution was using underhand deals to terminate the manslaughter charges.
"The prosecutor is attempting to force the court to terminate the charges without giving the accused a chance to be heard," said his lawyer Khaminwa. Justice Wakiaga released the lawyer on the Sh300,000 cash bail he had deposited in Kiambu court and directed the case be heard today.