MCK gives new accreditation procedures for media industry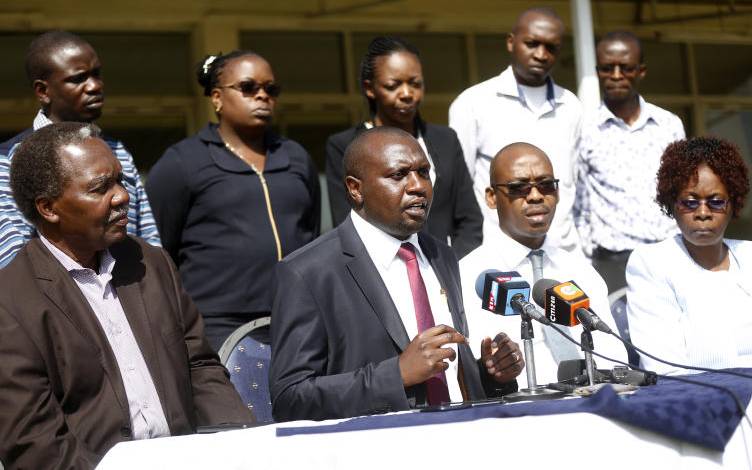 The Media Council of Kenya has announced a raft of accreditation guidelines in a bid to redefine journalism practice in the country.
A statement by the MCK released on Thursday evening states that the accreditation exercise will this time target other professionals besides reporters, editors and anchors who churn media content.
Among those targeted with accreditation include comedians in the media industry and talk show hosts who were traditionally viewed as 'outsiders' in the industry.
The statement partly read: "Comedians, Technicians, Broadcast Engineers, Continuity Presenters and Talk Show Hosts will now be required to get accreditation upon completion of a mandatory 7-day course on Media Law and Ethics provided by MCK Academy."
The MCK has also directed that the media house managers in charge of recruitments be notifying it whenever they hire new people in such positions so that they can be accredited.
New look card
Additionally, the MCK has also said that plans are underway to launch the new look press cards by January 2020, which will contain new features such as microchip, magnetic strip and colour-coding for security.
"Arrangements are worked out with stakeholders to make the Card the primary document for any media practitioner to access key institutions of State such as Parliament, the Judiciary, State House, Ministries, Departments and Agencies," added the statement, signed by MCK CEO David Omwoyo.
It has further declared that effective from July 1, 2019, the press cards will be valid up to December 2019, after which accreditation will kick off in January to March 2020.
The cards will be valid for a year and according to MCK, journalists are to surrender the old cards upon renewal to be issued with new ones. The changes will also affect the accreditation fees which MCK said will be announced later.