Haji, Kinoti land in US for weeklong meetings with FBI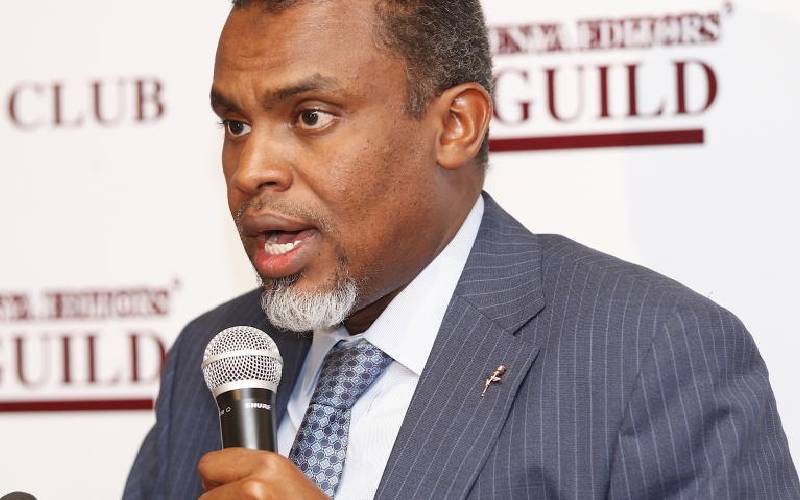 A team of top Kenyan security officials landed in the US yesterday for a series of meetings with the United States Department of Justice and the Federal Bureau of Investigations (FBI).
The US embassy in Nairobi said the two agencies will host the team led by Director of Public Prosecutions Noordin Haji (pictured) and Director of Criminal Investigations George Kinoti to among others discuss anti-corruption efforts and formation of a joint terrorism task force in Kenya.
"Government of Kenya officials will attend the discussions that will be held in Washington DC and New York City from June 10–14, 2019," said a statement from the embassy.
The discussions will provide the FBI and the Kenyan agencies the opportunity to enhance collaboration and mutual investigative assistance in the fight against corruption and terrorism
According to Haji, the Kenyan team is eager to learn from the US on combating money laundering and corruption.
"We will come back richer and well equipped," he said.
Kinoti, who is accompanied by officers from Anti-Terrorism Police Unit, said they are eager to learn from their American counterparts. "FBI is deemed as one of the best outfits. We hope to gain more to help us in our daily duties," he said.
US ambassador to Kenya said in an opinion in the Sunday Standard the US has provided military, medical and disaster response training to Kenya.
"Recently, we conducted a course for Kenyan law enforcement officers that taught prosecutors and police advanced techniques on how to disrupt terrorist incidents and successfully prosecute terrorists," he said.