Kingpins who laid plans for Kenya's growth upon self rule after 1963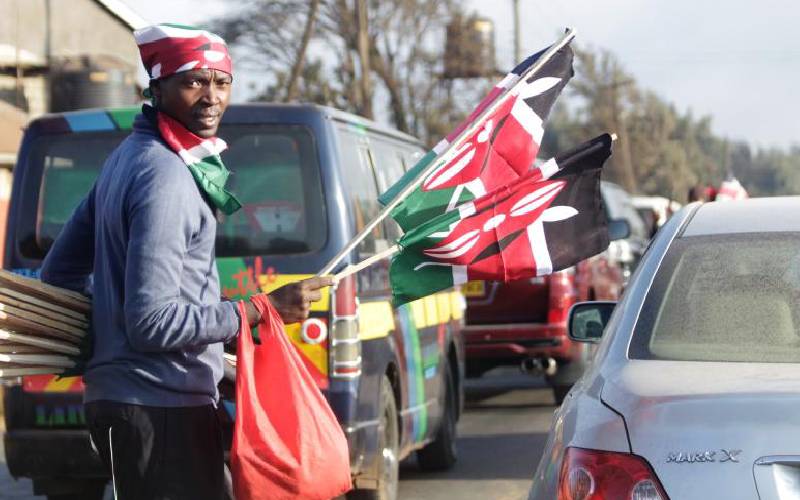 When the destiny of a fledgling nation demands that a consummate political schemer and planner join forces with a refined economist, the results can be explosive.
As Kenya celebrated its 56th anniversary of internal self-rule popularly known as Madaraka last week, the sparks of this explosive brain work can still be felt.
A couple of years after attaining independence, the newly crowned President Mzee Jomo Kenyatta deployed one of his most trusted and lethal allies, Tom Mboya to chart new waters for the fledgling country.
Kenyatta was fresh from squabbling with his erstwhile deputy and longtime friend, Jaramogi Odinga and wanted the world to know that he was not allied to Russia and was opposed to communism.
To spite Odinga, who had already declared that communism to him was like food, Kenyatta directed Mboya, then Planning minister and his deputy Mwai Kibaki to draft a policy paper outlining African socialism.
Jaramogi tried to mirror the move by instructing Pio Gama Pinto to draft his own sessional paper, which would later be tabled in Parliament after Kenyatta's paper was rejected.
This move flopped after Pinto was gunned down, torpedoing plans to mobilise Parliament to adopt communism and pass a vote of no confidence in the government.
When the Sessional Paper on African Socialism was ultimately tabled in Parliament in May 1965, Kenyatta declared:
"We rejected both Western Capitalism and Eastern Communism and chose for ourselves a policy of positive non-alignment."
This paper has been described by some observers as the blueprint which has guided Kenya's development path for the last six decades although critics poke holes into it for over concentrating resources in the white highlands.
At the time, although Kenya was facing myriad development problems, Kenyatta observed that it was not doing so badly, stating, "In a recent statement the Minister for Finance has promised the country a balanced Budget in 1965 and also stated that for the first time since 1952 Kenya will meet all her recurrent expenditure from her own resources."
Last week, Kenya's fourth President Uhuru Kenyatta, chalked a Sh75 billion loan pledge by World Bank at a time the country is choking from debt.
This loan is coming barely a month after the country borrowed another Sh210 billion from the international market through Eurobond. This was the third such loan in Uhuru's presidency. This is happening at a time many Kenyans are feeling that the country has gone overboard and experts are warning that the debts are unsustainable.
Ironically, Kibaki and Mboya, the very men who had suggested the name Uhuru for the current president had warned about what is happening today.
Build country
In their sessional paper, they observed that although borrowing from foreign governments and international institutions was inevitable, this should not mean relaxation of domestic taxes and surpluses.
Aware of the temptation of some public officers looting public coffers as has been the norm where billions meant for development project is ferreted by greedy individual, the sessional paper declared: "We aim to build a country where men and women are motivated by a sense of service and not driven by a greedy desire for personal gain."
This caution sounds hollow today amid pervasive corruption threatening to cripple service delivery.
According to Salaries and Remunerations Commission figures for 2018, although Kenya Revenue Authority collected Sh1.6 trillion, Sh700 billion or 40 per cent was spent on public sector wage bill.
Back in 1963, the country was in dire need in many vital sectors and was in desperate need of trained personnel to replace the expatriates fleeing the country after independence.
The situation then was such that the government had only 25 surveyors of which only two were African, 22 hydraulic engineers, of which only one was African.
In medicine, there were 811 doctors but only 50 were Africans while of the 1,569 secondary school teachers, only 364 were Africans.
At the time, there were 10,000 students enrolled in Form One and the projections were that by the time they graduated in 1969 only 5,000 of these would pass their Cambridge School Certificate examinations and about 2,400 proceed to Form Five.
The experts further anticipated that only a paltry 1,800 would continue with university education although only 1,600 would ultimately graduate in 1975. Mboya and Kibaki uncannily estimated that by 1978, the year Kenyatta died, none of the students now in Form One would be available as doctors.
But it is from the sessional paper that the government underpinned the need to find the best way to plan land, skilled manpower, capital and foreign exchange to promote the objectives of every individual, firm, farm and agency of government.
Growth Strategy
Although Mboya was assassinated four years later in 1969, Kibaki later borrowed heavily from the paper in 1973 when he was minister for planning under whose watch Nairobi Metropolitan Growth Strategy was drafted.
A 1948 plan designating Nairobi as a colonial city had identified its confines as Ruaraka Westlands, Central Business District (CBD), Kileleshwa, Upper Hill, Bahati, Industrial Area and ended in South B and South C.
The 1973 Nairobi Metropolitan Growth Strategy for the first time realised the city's traffic was not circumferential because motorists were forced to enter the CBD even when they had no business.
The plan proposed construction of the Northern, Southern and Eastern bypasses to decongest the city and purchased land where the infrastructure was to be located.
Had the City Council then adopted this strategy by adopting and formulating by laws, development of buildings within CBD would have been controlled and traffic flow would have been contained.
The metropolitan dream was put on hold for 30 years until 2003, when the government, now under Kibaki started construction of the bypasses and expanded Thika Road but by then most of the land which would have been used for the parks had been grabbed.
Although expansion of Thika Road has been hailed as a solution for taming traffic jam, it has according to some experts sent positive feedback and attracted more motorists.
Statistics from the Ministry of Roads estimate that before the expansion of Thika Road, it was accommodating 80,000 motor vehicles per day, and its expansion now meant that it can currently handle 130,000 units.
The sessional paper had also proposed establishment of a housing fund where Kenyans would be compelled to contribute, an idea which was never actualised by the government until now.