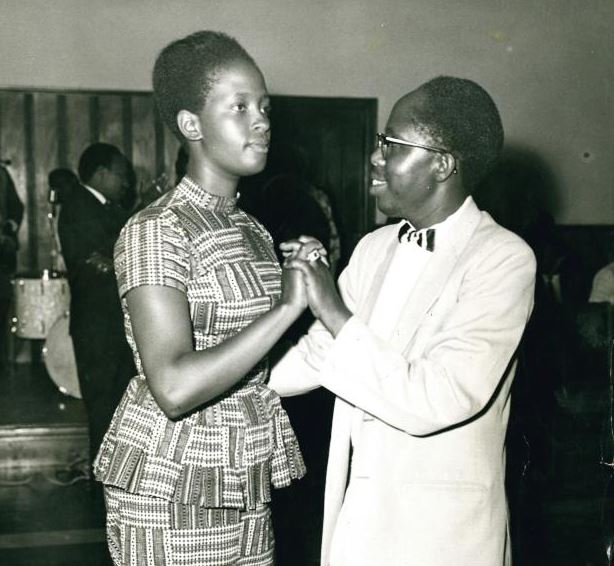 Former Trade Minister Julius Gikonyo Kiano wrote a will forbidding his estranged first wife, Ernestine Hammond Kiano, from pursuing his second family for a share of his wealth.
Ernestine parted ways with the patriarch in 1966. Dr Gikonyo, in a will seen by The Standard dated October 1, 1987, stated that the American would not get any property other than what he had given her in happier days.
Gikonyo also willed that no one, be it from his second wife, Jane Mumbi Kiano's house or Ernestine's would challenge his final wishes or even his burial.
Today's valuation
Although his will indicates that he was worth Sh9 million, Kiano might be worth much more by today's valuation.
In the will, Kiano stated that he had gifted his former wife two properties – LR No 196/21 and LR 196/22 in Karen and another one at Garden Estate, LR No 4894/25.
"Bearing in mind my former wife's background and education, I expect that besides these three properties she must have acquired a considerable estate of her own right. There shall not be litigation relating to my estate succession or burial," he wrote.
Although he did not give the figure of how much the three properties were worth, he hinted that they cost millions of shillings.
Kiano was the first Kenyan to earn a PhD. He studied at Stanford at Palo Alto, California, US. Ernestine on the other hand was a public health nurse. Before they parted ways, the couple had four children; Curtis Kabiru, Gaylord Clinton, Damari Wanjiru and Ernest Kimani.
Although he gave his four children some properties, he said that he had not given a lot of his wealth to them because he expected their mother to give them more.
"I wish to state that the further reasons for not making provisions for my former wife are that we have now been divorced for many years during which we had little contact each leading separate lives," said Kiano.
Kiano died in 2003, aged 77. His death opened the lid on his life and wealth.
Like many other ministers in President Jomo Kenyatta's government, Kiano had a keen eye for land. By the time of his death, his family estimated that he had a total of 17 plots, with majority being in Nairobi and Murang'a.
At Kabete, Kiambu, Kiano had 176 acres which he sold to Natvarnhai Prabhudas Patel in February 1967. The sale would stir up a bitter court battle between him, Patel and Ernestine on sharing the proceeds. Both Kiano and his first wife had been registered as owners of the property in equal shares.
Equal amount
Patel occupied the land on February 1, 1967. However, ownership documents were not transferred to him. One of the conditions for transferring title documents was that Kiano would acquire a new land registration number from commissioner of lands.
Before the transfer was done, in 1973, the Government expressed its interest in the same piece of land for which Kiano and his ex-wife were paid Sh626,175. The commissioner of lands apportioned Sh235,817 to Kiano and an equal amount to Ernestine.
The remaining amount of Sh154,541 went to offsetting a loan he had secured from Agricultural Finance Corporation.
Opposed to his ex-wife getting even a dime from the sale, Kiano wrote to the then Minister of Lands Ronald Ngala complaining that although her name also appeared in the title, Ernestine had no claim on the land.
"The purchase was paid by me and her name was just "benami" (a proxy)," he protested.
The ex-wife never got a dime from the sale.
By the time he died, one of his most prime property in Kiruri, approximated to be 20 acres was worth Sh2 million. But this figure is from court documents.
He also had interest in oil marketing as the land on which Shell Petrol Station in Donholm stands is listed as his. So is the one where Caltex, Ngong Road, is built and another one where Karatina Petrol Station stands.
He left his second wife, Mumbi, to determine his place of burial and at the same time gave her all his vehicles. She was to also to take care of their daughters Joy Wanjiru and Mary Wanja.
Mumbi, who was once the Maendeleo ya Wanawake chairperson, was also gifted the couple's matrimonial house in Langata, four properties in Murang'a County and another in Riruta.
Kiano also gave her all his shares in Maruti Limited, which owns Kiama Estate at Gatanga, Murang'a County and Heri Limited.
The family estimated Kiano's Estate, as at November 13, 2003, to be worth Sh9 million. But it could be worth more than that. An online search on the cost of properties indicates that a quarter-acre along Ngong Road would cost you at least Sh130 million. The same size of land along Lusaka Road is Sh95 million.
Meanwhile, if Kiano was to dispose of the Kabete land today, it would have earned him Sh7.7 billion. An acre of land in the area fetches up to Sh44 million.