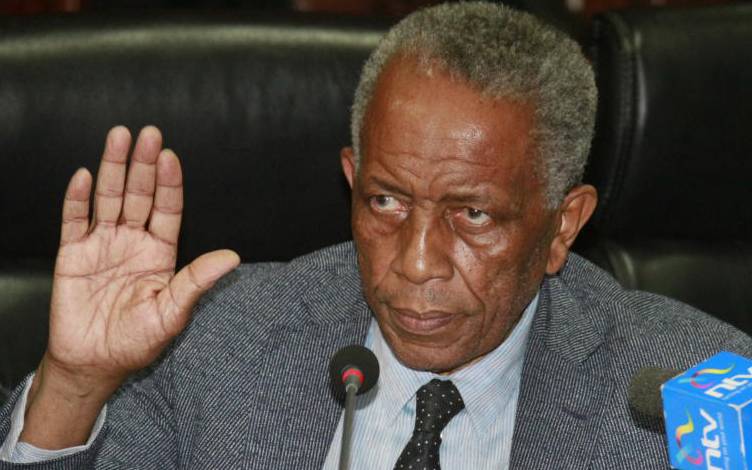 Businessman Francis Mburu has lost a Sh21 million parcel of land in Ruaraka to a church following a seven-year court battle.
Lands Court judge John Mutungi has ruled that Gospel Evangelistic Church (GEC) should remain on the 1.8 acres, which was hived off a 96-acre parcel of land now at the centre of a court battle between Mr Mburu's companies and the Education ministry.
"Having regard to the totality of the evidence, I am satisfied and persuaded that the plaintiff (church) has proved its case on a balance of probabilities that it adversely possessed a portion of 1.8 acres out of LR No. 7879/4 registered in the defendants' (Afrison and Hueland) names," ruled Justice Mutungi.
The court heard that back in 1984, GEC's leadership, led by Patrick Marai, approached Mburu for land to build a church and other amenities.
Read More
Dr Marai testified that he heard Mburu was sub-dividing land in Kasarani and put his request in writing in a letter dated July 4, 1984.
Mburu is said to have written back and given his consent to gift GEC 1.8 acres on October 17, 1985.
Justice Mutungi was told that in 1993 Mburu had a change of heart, and accompanied by officials from Continental Credit Finance Limited, he asked GEC to vacate.
Despite Mburu's marching orders, the church remained put until 2012 when members were forcibly evicted.
Mburu, however, said that in 1985 GEC had approached his agent, Drive-in Estate Developers Limited, and promised to pay Sh15 million for an acre of land.
He told the court that despite their mutual agreement, the church never honoured its end of the bargain. This, he argued, meant that the church had trespassed on his land.
There was a twist in the case after Continental Bank liquidator Patrick Thoithi was enjoined in the matter because Mburu's firms had failed to repay Sh21 million secured using the property.
Mr Thoithi told the court that in 1985, Mburu sought the bank's permission to dispose of a part of the mortgaged land on condition that he would pay Sh15 million, which he never did.
But Justice Mutungi ruled that the agreements for payment produced in court were not genuine and may have been created to wriggle out of the commitment made to the church.
"It is curious that the same Francis Mburu would write the letter dated September 5, 1985 to the plaintiffs indicating the plot allocated was one acre and suggest terms would be negotiated and yet on October 17, 1985 write a letter confirming the allocation was 1.8 acres and that the allocation was a gift.
"I believed the plaintiffs when they stated they never received any of the letters that were addressed to them, which were attached to the defendant's replying affidavit," the judge said.
The court ruled that the interests of the church overrode the bank's interests once 12 years had elapsed. "A mortgagee or chargee cannot take a mortgage or charge over land and fail to concern themselves with what is happening on the land over time lest they stand the risk that their security could be compromised by the presence of an adverse possessor."