Kenya to sign deal for Sh51 billion JKIA-Westlands expressway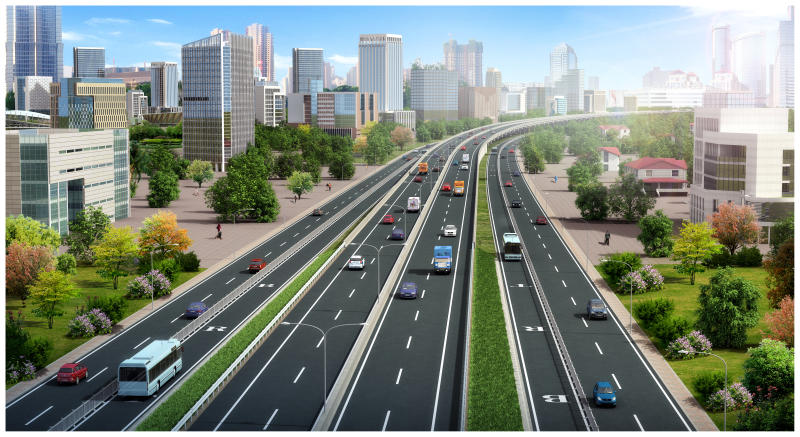 The much-awaited Jomo Kenyatta International Airport (JKIA)-Westlands Expressway could soon become a reality as the State seeks to ink a deal for its construction.
Government officials in Beijing, China for the Belt and Road Initiative forum that kicked off yesterday are set to sign a contract this weekend.
Transport, Infrastructure, Housing and Urban Development Cabinet Secretary James Macharia, who is also in China, said the Sh65 billion project was set to commence in August.
According to Mr Macharia, the mega project will be undertaken by the China Road and Bridge Corporation (CRBC) on a public-private partnership (PPP) basis.
Unlike ongoing projects, where the Government has secured loans to fund construction, the Government says the PPP framework agreement will see CRBC invest its own money and later recoup its investment from toll fees paid by motorists using the road.
Currently, it is estimated that up to 60,000 vehicles ply the JKIA-Westland route daily. About 25,000 motorists are expected to use the tolled express highway when completed.
"There will be no borrowing by the Government of Kenya but rather it's CRBC to invest its own funds totaling Sh51 billion. The PPP framework agreement will be done on April 27," Macharia said.
The 18.586-kilometre road project will start at JKIA and terminate at James Gichuru, along Waiyaki Road, in Westlands.
Macharia said construction was set to start in about four months' time once the PPP framework deal was signed by CRBC and the Kenya National Highway authority.
Two-way highway
The road will feature a two-way highway comprising four-lanes that will pass through downtown, Nairobi, where the worst traffic congestion occurs.
In September last year, when President Uhuru Kenyatta went to Beijing for the 2018 China-Africa summit, Chinese investors are said to have expressed interest to build the expressway and to develop the Dongo Kundu industrial Special Economic Zone in Mombasa.
The expressway project is part of the Government's plan to reduce traffic jams in the city centre by completing a ring road and four link roads. The World Bank estimates that Nairobi's traffic jams cost the country about Sh50 million daily in lost man hours.
The recurrent traffic jams along Mombasa Road have also been blamed for causing hundreds of passengers to miss flights.
The Government also stated that the city's population was expected to rise to 7 million by 2030 and thus car ownership was likely to rise from one-quarter of households in 2014 to more than 3 million motorists by 2025.
Easy travel
"You land at JKIA and it takes you another two hours to get to the city. It is important to facilitate easy travel for the tourists coming to Nairobi, especially for tourism conferences," Macharia told journalists in November last year.
Apart from the expressway, work is being done on Outering Road, including building footbridges, while the Kenya Urban Roads Authority has targeted the GSU roundabout for expansion.
The Infrastructure ministry also says it has terminated the contract for the 6.1-kilometre Enterprise Road stretch, the most critical artery for Nairobi's Industrial Area, following delays by Nigerian firm Reynolds Construction Company.
Enterprise road, whose refurbishment contract was awarded in 2013, was expected to ease traffic flow, but has not been completed.
Court frees 10 drunken teens
The judge recommended that the minors, aged between 15 and 17, be freed on condition that their parents monitor their behaviour.