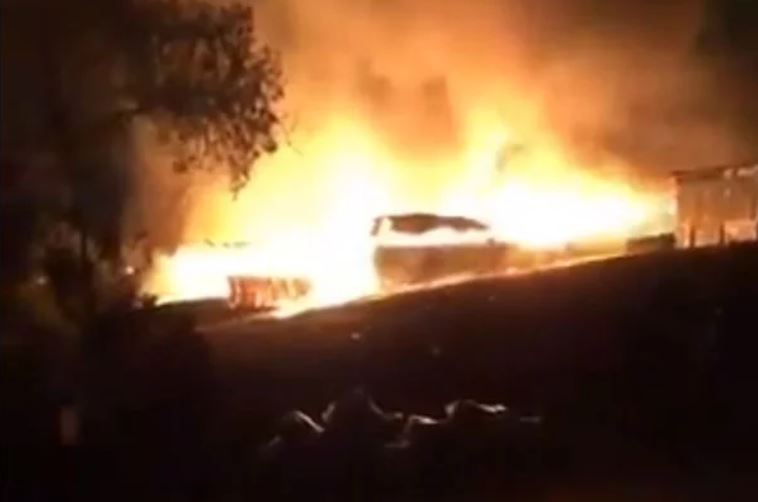 A section of Gikomba Market in Nairobi was this morning destroyed in yet another fire.
Fire engines rushed to the scene after the fire broke out at about 3 am at Line 42.
Witnesses say the fire razed stalls with shoes and clothes. Officials said the fire was being contained and by 6am much of it had been subdued.
The market has been facing a series of fires in past months with no clear cause of the same.
On November 7, last year, a dawn blaze destroyed many Gikomba sheds. On June 28 in the same year, 15 people died and more than 60 others were injured after a timber and second-hand sheds went up in flames at the market.
In October 2017, President Kenyatta called for investigations after a fire at Gikomba. In February this year, another fire burnt down stalls at the market.
Governor Mike Sonko is constructing a market in the area in efforts to address the menace.