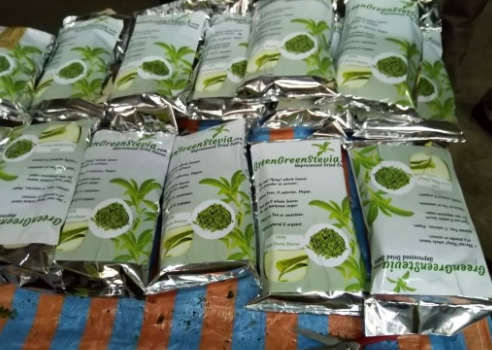 Detectives at the Jomo Kenyatta International Airport seized 500 kilogrammes of dry miraa that had been packaged as tea packets and destined for USA, Austria and Australia.
The officers said they had arrested one suspect in connection with the seizure. The miraa had been packaged in 52 bags and were detected during screening.
Kenya Revenue Authority officials had issued a seizure notice on the goods after they were found to be miraa.
Export of miraa to these countries is banned as they are regarded as drugs.
Read More
Police said the packages had been sent by various exporters.
In 2013, The Netherlands, which was the then biggest foreign market for miraa banned its sale-prompting outcry from Kenyan traders.
The UK was also a major market for the stimulant before banning it in June 2014. Kenya used to export about 20 metric tonnes of miraa weekly.
The UK banned the imports saying it threatened to become the new smuggling route for khat into Europe, where 15 of the European Union's 27 states and Norway had already listed the stimulant as an illegal narcotic.
The remaining major miraa market is Somalia, whose unstable market occasionally affects the earnings from sales there.
Most of the miraa which was being taken to UK is now being consumed locally, and earns farmers, transporters and others, significantly less money.