Court of Appeal judge opposes move to retire him six months early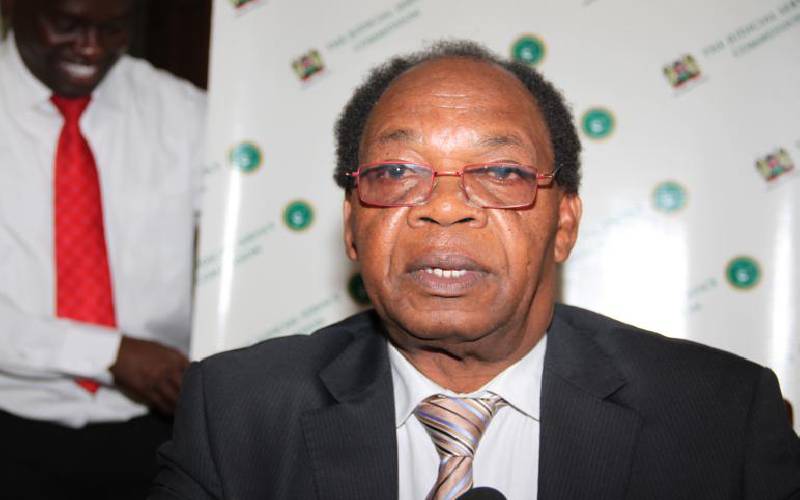 A Court of Appeal judge who indicated his date of birth as 1949 without giving the exact date, has to prove to the High Court he is yet to attain the retirement age of 70 years.
Erastus Githinji has been notified by the Judicial Service Commission (JSC) to retire in July, but he contends that he still has six more months before he hits 70.
According to a notice of retirement from Chief Registrar of the Judiciary Anne Amadi to Justice Githinji, Government retirement policy stipulates that an officer who indicates only his year of birth is deemed to have been born on July 1 of that year.
"It is on account of that and your employment records with the Judiciary which shows you were born in 1949, that you will be deemed to have attained the mandatory retirement age of 70 on July 1, 2019," said Ms Amadi.
The judge wants the High Court to stop the JSC from sending him home early, arguing that he was not given an opportunity to explain the date or month he was born.
Githinji argues that it was in 1999 when he needed a passport and was required to have a birth certificate, with exact dates of birth, that the registrar of births assigned him December 30, 1949 as his birthday.
"The registrar of births and deaths, in exercise of his powers and after due diligence, issued me with a birth certificate indicating that I was born on December 30, 1949. It has been my birthday since then and as such, I should retire on December 29 and not July 1," swore Githinji.
Githinji follows in the footsteps of former Deputy Chief Justice Kalpana Rawal and Supreme Court Judge Philip Tunoi, who also contested their retirement ages. That was until the apex court issued a final verdict that judges must retire at 70.
The judge admitted that he only indicated his year of birth when he was employed as a district resident magistrate in 1975, but said he was not sure of his birthday then