Mixed reactions as DusitD2 opens for tenants after 7 days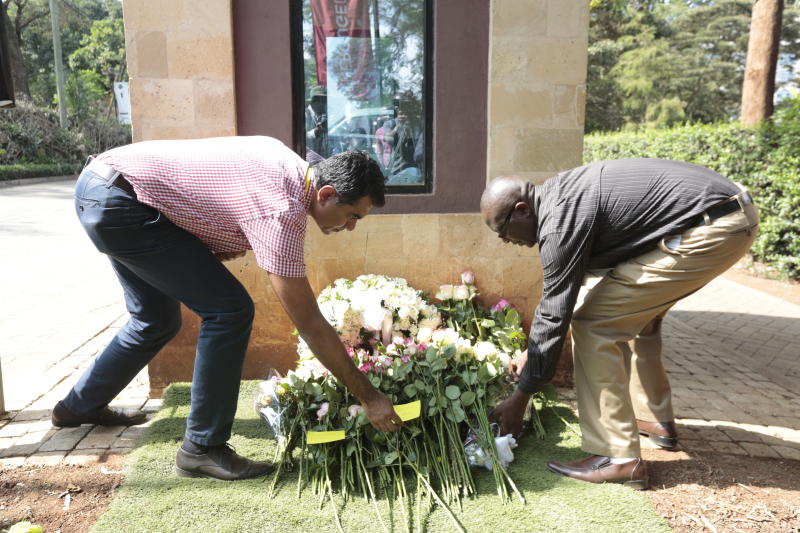 For the first time yesterday, tenants and guests of dusitD2 were allowed to access the facility to pick their belongings.
Police spokesman Charles Owino said the complex would be open to the tenants and guests who were at the premises when five gunmen blasted their way in, killing 21 people. More than 700 people were rescued from the complex that has office blocks and a hotel.
To make sure no photos of the scene were taken, no phone was allowed inside. You also had to be escorted by security personnel.
According to a tenant, who did not want to be named, the place was in a mess, with glasses and blood scattered everywhere.
"You might think it has not been cleaned for the past one year. My company has acquired a makeshift office as we ponder the next move," he said.
By early morning yesterday, people could be seen lining up at the premises. Only rightful individuals were allowed access.
One had to come with an original identification card or passport, lease agreement for tenants and an original logbook for those who came for their vehicles.
No one was allowed to pick something on behalf of someone else.
After receiving his vehicle, Peter Karanja said it was now time to move on and continue with his life. "I thank God for the gift of life," said Karanja, who works for Kenya Market Trust.