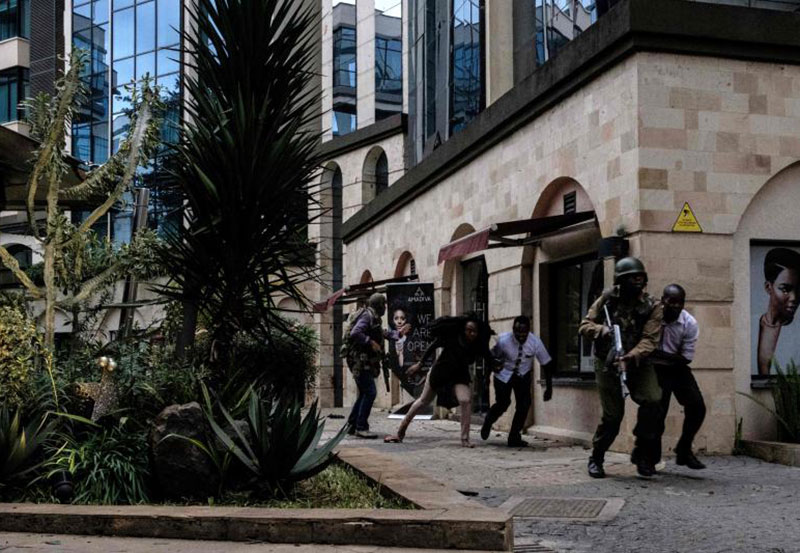 Nine more people have been arrested in connection with the attack on dusitD2 hotel in Nairobi that killed at least 21 people.
All the five attackers who stormed the hotel and business complex died, police said. Officers are hunting the people who helped to organise it.
The suspects were arrested in Isiolo, Ushirika Estate in Nairobi, Kaimosi, Bondeni in Mombasa and Nairobi's CBD.
Those in custody include Ali Salim Gichunge, whom the police claimed hosted the suspects in his house in Muchatha, Kiambu. He was said to have been in communication with one of the terrorists as the attack went on.
Police claimed Gichunge spoke to one Erik Kinyanjui, who was believed to have been the commander of the attack.
Kinyanjui is also believed to have been in communication with some people in Somalia.
Separately, the Kenya Red Cross Society said that all the missing people had been accounted for.