DusitD2 bombing lead terrorist disapeared from family radar four years ago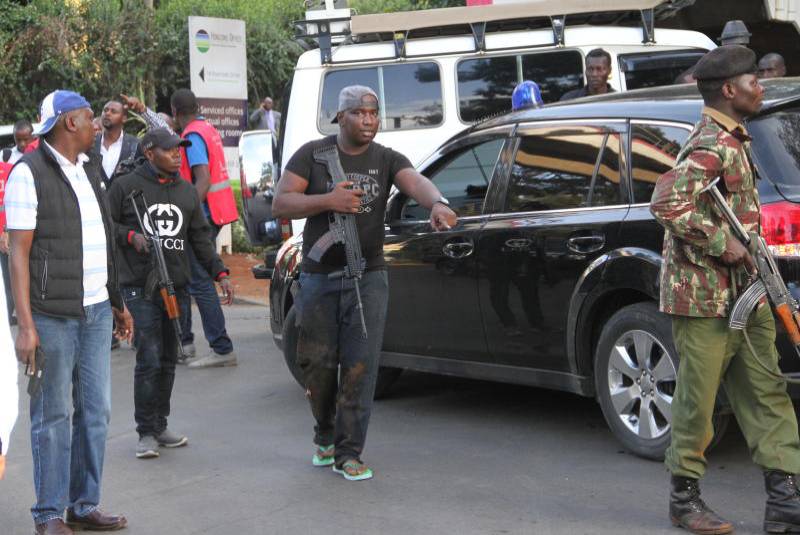 One of the men suspected to be linked to Tuesday's terror attack in Nairobi is the only son of a Kenya Defence Forces soldier.
Ali Salim Gichunge, whose name featured in the attack on the dusitD2 hotel that left more than 20 people dead, left home four years ago. His father was at one time based at the 78 Battalion and is still in service.
Earlier reports indicated that Gichunge might have been one of the attackers killed on Tuesday. Yesterday, another conflicting report indicated that he was alive and in police custody.
Early education
The suspect started his education at the Catholic Church-sponsored Hekima Primary School in Isiolo before transferring to Isiolo Barracks Primary School, where he completed Standard Eight in 2010 and joined the adjacent Isiolo Barracks Secondary School inside the Kenya Army 78 Battalion barracks.
He later transferred to two other schools in Meru - Kibirichia High and Thuura Secondary.
Born in Isiolo town in 1992, family sources described Gichunge as an introvert and highly religious person who liked football and hated school from an early age.
He disappeared from the family's radar in 2015 after completing high school in 2014. He has never returned home to visit his mother, a housewife, and four sisters, two of who are still in primary school.
"We miss him so much as our only brother," one of the siblings said.
The family lives in the sprawling Kula Mawe Estate in Isiolo town and their compound has two three-bedroom detached units in an estate where residents mostly invest in rows of single rooms.
Gichunge first worked as an attendant at Al Shamz Hotel and later at an adjacent cyber cafe.
His former headteacher at Isiolo Barracks Primary School, David Kaberia, described him as a perennial truant.
"When his father worked at the 78 Tanks Battalion, he transferred the son to the school from Hekima, but although he was a devout Muslim, he was not committed to school," he said.
The family is believed to have donated the land on which the local mosque stands.
In 2015 Gichunge travelled to Nairobi, never to return home.
According to a chief in Isiolo, the family had reported that their son had disappeared after visiting a police station. The family said they last saw him in 2015, but he called them in 2016.
Somalia connection
According to neighbours, Gichunge's father brushed off inquiries about his son, saying he had not chased him away from home and that he would return when he was ready.
His father hailed from Mjini in Meru town.
Family sources said when Gichunge disappeared, they suspected he had gone to Somalia or Afghanistan.
His father's family has been Muslim for generations in an area known to be the home of Nubians, while his mother's family is from Mikinduri in Tigania East, where they are said to have donated land for the local mosque.
A close friend said Gichunge was a recluse who avoided company.
According to relatives, Gichunge's mother and his younger sister travelled to Nairobi yesterday after being summoned by the Directorate of Criminal Investigations.