Two suspects arrested over Dusit terror attack as hunt for more goes on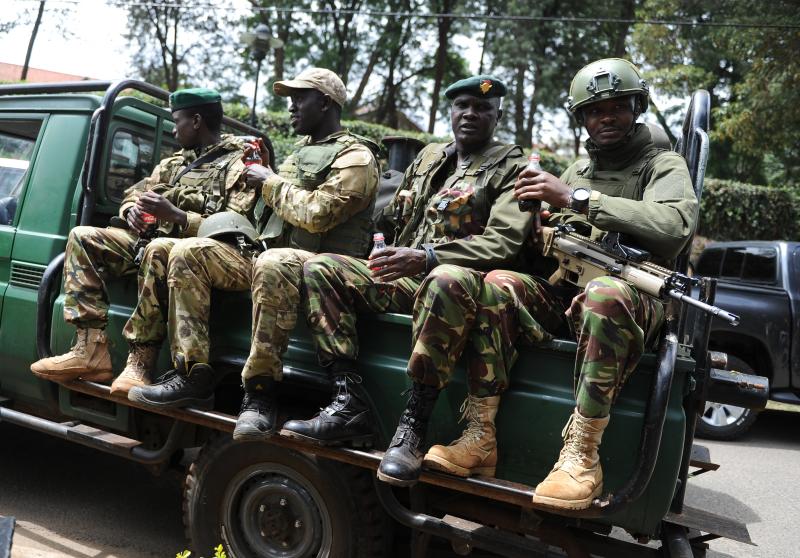 Two prime suspects have been arrested as detectives swing into action following the terror attack at the dusitD2 complex on 14 Riverside Drive, Nairobi.
The Tuesday attack left at least 14 people dead and scores injured.
The Director of Criminal Investigations George Kinoti said the suspects were arrested in Eastleigh and Ruaka estates where one of the attackers lived.
"The suspects are providing good information on the incident. They were in contact with the slain men," he said.
He added that they are hunting for more suspects into the incident.
Investigators who had visited the Muchatha home of one of the slain terrorists said they recovered bomb-making material.
One bomb that had been assembled half way was disabled and carried away. Police said they expected to find more materials. It is believed the terrorists were caught up with time in their mission.
"We understand they had been visiting and inspecting the site for some time but given what we have gathered, they were caught up with time," said another official.
This came as teams of detectives are being assembled and sent to various places to investigate the incident and bring to book all those involved.
The teams visited the National Transport and Safety Authority offices among other agencies.
Others visited the police control room at Jogoo House for data on the movements of the car that was used to ferry the terrorists to the site while others visited apartments near Dusit complex to check if there would be more suspects hiding there.
Foreign agents joined the teams investigating the attack at the site of the incident picking up samples for testing. They concluded preliminary findings showing the AK47 rifles used in the attack may have originated from Somalia.
It is not clear how they were brought into the country. The grenades used in the attack were also taken for analysis.
It is believed the gang had been residing in a house in Ruaka, Kiambu for months where they planned the attack.