Governors carry audit queries into 2019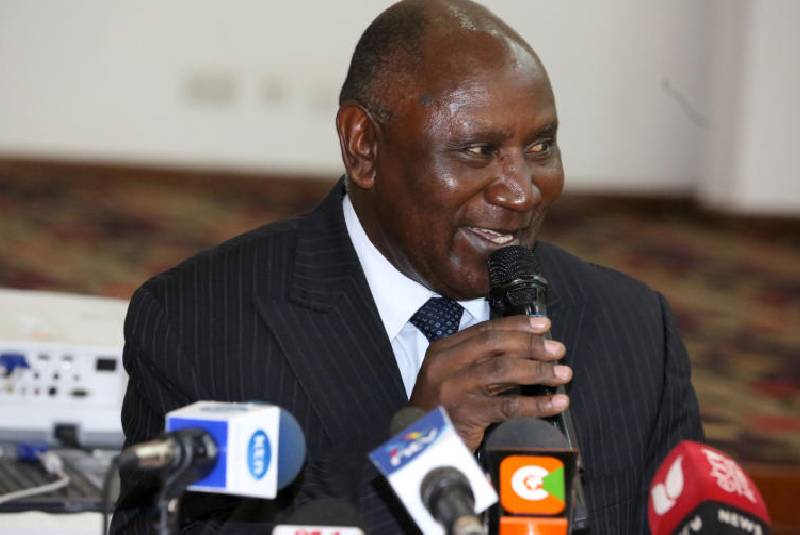 Governors crossed over to 2019 with unanswered questions about how their administrations have been spending public funds.
In fact, all the 47 county bosses have queries to respond to after the Auditor General Edward Ouko poked holes in the way they spent billions.
Quite a number of them have appeared before the Senate watchdog committee chaired by Homa Bay Senator Moses Kajwang to shed light on how the money, running into billions of shillings, was spent.
The governors appeared before the committee for the better part of last year. Some blamed their predecessors for the losses while 22 second-term governors were hard-pressed to explain the losses.
When he appeared before the Senate Committee in August, Meru Governor Kiraitu Murungi said only about Sh200 million out of Sh1.1 billion being claimed by contractors and suppliers in Meru County was genuine.
Shocking details
He said an audit of all pending bills he commissioned after assuming office unearthed shocking details that could have seen taxpayers lose millions of shillings through fictitious claims.
He said projects which some contractors claim to have worked on do not exist or others were overpriced.
Kiraitu had been invited to be questioned over spending of the county administration in the 2014/2015 financial year.
Machakos Governor Alfred Mutua session with the Senate watchdog team over expenditure during the 2014 /2015 financial year ended prematurely last July.
He was turned away by members of the County Public Accounts and Investment Committee after he showed up for the session without requisite documents.
He had been summoned to respond to audit queries raised by Ouko on Sh7 billion expenditure.
According to Ouko, Mutua's office had failed to provide key procurement documents to show how Sh7,031,426,529 was used, and therefore in the absence of the supporting documents, the manner in which the amount was spent could not be confirmed.
When Kakamega Governor Wycliffe Oparanya faced the Senate committee, he slammed its members for failing to protect and defend the interest of the counties.
He proposed the Senate County Public Accounts and Investment Committee (CPAIC) should expand its scope and intervene to end woes facing the devolved units, instead of only concentrating on grilling governors
He had appeared before the House team for the first time in six years to respond to queries raised by Ouko on spending by his administration during his first term in office.
The governor had dismissed the senators' summons as political and accused them of encroaching on the role of the County Assembly.
The county chief, in 2015, moved to the High Court and successfully sought temporary orders shielding him from being arrested for failing to appear before the same committee.
Mombasa Governor Ali Hassan Joho also appeared before the committee to respond to audit queries raised by Ouko on spending during the 2014/ 2015 financial year.
He also appealed to members of the committee to help his administration recover Sh28 billion in unpaid rates, held by national government bodies.
Siaya Governor Cornel Rasanga also appeared before Senate to respond to queries on the accuracy of the expenditure on purchase of good and services of upto Sh1.3 billion in financial statements which could not be ascertained.
Ouko, in his latest audit report for the year ending June 2017, found out that at least 27 officials in Siaya County Government are holding Sh62 million worth of imprests with each holding more than the required Sh500,000.
The county government did not comply with the Public Procurement and Disposal Act when it procured maize for emergency relief and refugee assistance at a cost of Sh95million.
Rasanga further spent Sh75.3 million for subsidies of small-scale businesses, cooperatives and self-employed but the expenditure did not meet the criteria as set in the Public Finance Management Act.
The audit also revealed how the county government budgeted for two fire engines at a cost of Sh113.6 million but analysis of the Integrated Financial Management Information System (IFMIS) payments details show that Sh83.9 million was spent on the procurement.
Taita Taveta Governor Granton Samboja also had his time before the committee to explain how Sh843 million collected in the 2014/2015 financial year was spent during his predecessor John Mruttu's reign.
Laikipia Governor Ndiritu Muriithi, when he appeared before the committee, said only Sh490 million out of the Sh1.2 billion claimed by contractors and suppliers in Laikipia County was genuine.
Defended decision
Nyamira Governor John Nyagarama defended a decision by his administration to spend Sh7 million on construction of a gate at the Nyamira Referral Hospital. He was responding to audit queries raised during the 2015/2016 financial year.
Migori Governor Okoth Obado's turn before the Senate Committee took a new twist when the members directed the Ethics and Anti-Corruption Commission (EACC) to investigate him for flouting the law by using funds which were not allocated by the County Assembly.
The Senate wants Obado be investigated for a budget overrun on purchase of motor vehicles amounting to Sh145 million.
Ouko's report shows blatant wastage of public resources, overstating the cost of projects and wasteful expenditure in the year ending June 30, 2017.
Kajiado, Busia, Nyamira, Kakamega, Machakos and Homa Bay, according to the report, failed to account for money spent on various projects, contravened procurement laws and irregularly bought various equipment.