Nakuru senator's husband arrested over Sh64 million fraud case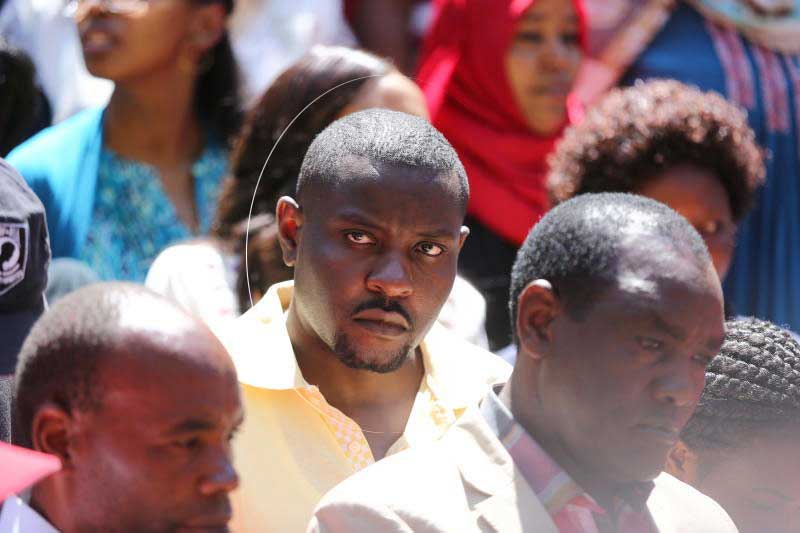 A senator's husband is among 15 officials facing charges for allegedly defrauding the government of Sh64 million.
Samuel Mburu, the husband of Nakuru Senator Susan Kihika, and officials of the Kenya Bureau of Standards, including former Managing Director Charles Ongwae, are accused of colluding with three companies to undervalue imported goods.
This happened concurrently with the arrest of Senior Counsel and member of the Judicial Service Commission Tom Ojienda, who spent Friday night at Muthaiga police station. Yesterday, the station was teeming with lawyers seeking his release.
Those close to Mburu, a close ally of Deputy President William Ruto, said the Kenya Revenue Authority (KRA) also seized six top-of-the-range vehicles belonging to the businessman, also locked up in the same station.
"Following numerous cases of evasion and avoidance of tax payment that has affected collection of government revenue, the DCI commenced investigations with regard to mis-declarations and importation of contraband products into the country," said Director of Public Prosecutions Noordin Haji.
Mburu's brother Hillary Kamau is also wanted to face the charges. They run Landmark Freight Services Limited that they are accused of using to commit the crimes.
Landmark and two other companies, Gendipe Enterprises and Rupai Trading Limited, will also be charged.
According to Haji, Gendipe and Rupai, with the help of a clearing agent (Landmark), Customs and Kebs officials, concealed imported goods with aim of evading taxes. The two companies reportedly imported goods from Dubai, which they declared to be machinery but were later found to be cooking oil.
They are now facing charges of connivance to commit an offence, concealment of imported goods, abuse of office, neglect of official duty, wilful disobedience of statutory duty and breach of trust.
It will be the second time that the former Kebs officials are facing the charges. Most of the targeted officials, including Ongwae, had not been arrested and police said they expected them to present themselves last evening or today.
Mburu was instrumental in the 2017 elections campaigns, especially in Nakuru, for Jubilee Party. He was the patron of Team 100 – a group of youngsters actively involved in the party's campaigns.
Now in his mid 30s, Mburu divorced his first wife Beatrice Wanjiku to marry Kihika, and has vast interests in real estate in Nairobi and Nakuru.
In the meantime, lawyer Ojienda, who represents former Mumias Managing Director Evans Kidero in some cases, is to be arraigned alongside former company finance director Peter Kibati and secretary Emily Otieno.
According to the DPP, the three will also be charged with abuse of office and uttering false documents. The DPP said Mumias Sugar Company lost Sh89 million that was paid out through fraudulent schemes. Ojienda is also accused of faking court proceedings to obtain money as legal fees from the sugar miller.
Ojienda later issued a statement from his cells saying he has never filed a fake case: "I have read the Director of Public Prosecution's statement with utter shock and disbelief... These charges sound like a big joke and reeks of malice, bad faith and flies in the face of the fundamental duty of an Advocate to receive instructions and charge fees from a client."
His former partner Peter Wanyama was released and did not spend the night in the cells as we reported yesterday. He said police just wanted to clarify some information with regard to his partnership with his former law firm.