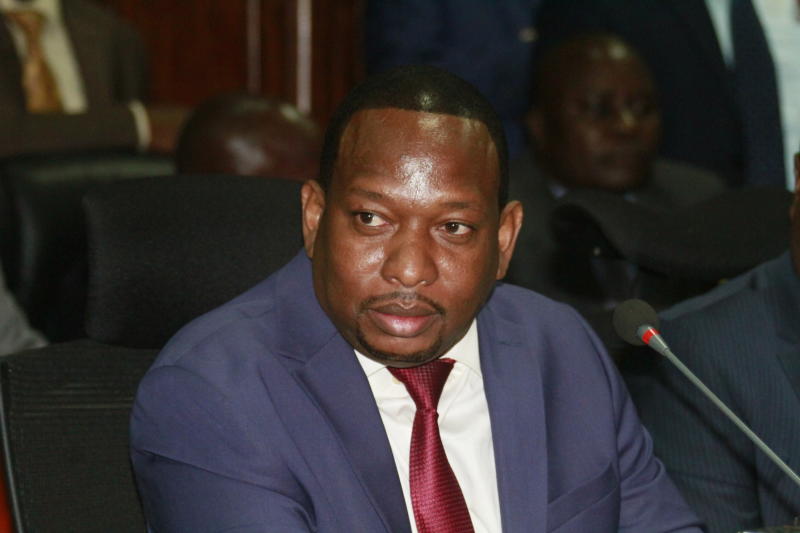 Governor Sonko made many populist announcements that saw city residents rally behind him ahead of last year's elections.
In the lead-up to the August 2017 elections, then Nairobi governorship candidate Mike Sonko suggested that Uhuru Park be turned into a bus terminus, exciting some matatu operators.
Sonko further promised to slash parking fees from Sh300 to Sh150, which was music to the ears of motorists.
These are some of the populist pronouncements that saw Matatu Owners Association (MOA) Chairman Simon Kimutai rally members to back Sonko's candidature.
But the crackdown on matatu operators who had been on a back and forth fight with his predecessor, Evans Kidero, who unsuccessfully tried to eject them from the central business district, has put Sonko on a collision with Mr Kimutai's group.
"It cannot work, the city will come to a standstill. We do not have enough bus park termini," Kimutai said of the ban.
The decision to have matatus out of the CBD by Sonko was informed by the operatioanlisation of the May 12, 2017 Kenya Gazette notice that aimed to decongest the city.
But during Dr Kidero's tenure, Gazette notices and mountains of threats managed to bar matatus from entering the CBD.
His actions not only put him on a collision course with matatu operators but also business owners who threatened to withhold taxes.
This was because of what they termed unfair allocation of matatu terminuses in the city that some claimed had inconvenienced their businesses
Through then Starehe MP Maina Kamanda, the business people claimed the terminuses were allocated too close to their shops, which made customers shy away due to hooting, touting and pollution.
Most of the businesses, the traders claimed in March 2016, were eateries, and that the matatus posed a challenge to health.
The decision by Kidero to allocate terminuses was part of his decongestion strategy that he always vowed not to go back on.
He said the matatus were operating in a "criminal" manner.
"We will still have drop-off and pick-up points in designated areas. Overlapping will not be tolerated. This is criminal," said Kidero on his Twitter handle in March 2016.
Both the Matatu Welfare Association and MOA protested against the policy by rallying their members to paralyse transport in the city, which only worked for a while.
But this did not deter Kidero, who went ahead and cancelled the parking licenses of all matatus in the CBD.
The new order then was to have each matatu spend at most 20 minutes in the CBD, to either drop off or pick up passengers.
This was not the first of Kidero's attempts to clean up the city. It is recalled that the former governor introduced drum barricades, especially on roundabouts, to prevent matatus from overlapping and also repainted the roads with yellow boxes at intersections.
Last elections
All this fizzled out after protests by motorists. Probably the interventions were coming too late in his tenure as the country was nearing last year's polls.
Nairobians have had to walk for hours, especially those connecting to different parts of the city such as Eastlands and Westlands. Matatu operators have been left stranded, their only being Senator Johnson Sakaja, who has sought orders to stop the ban.