Harsh reality of how history has conspired against Kenyan women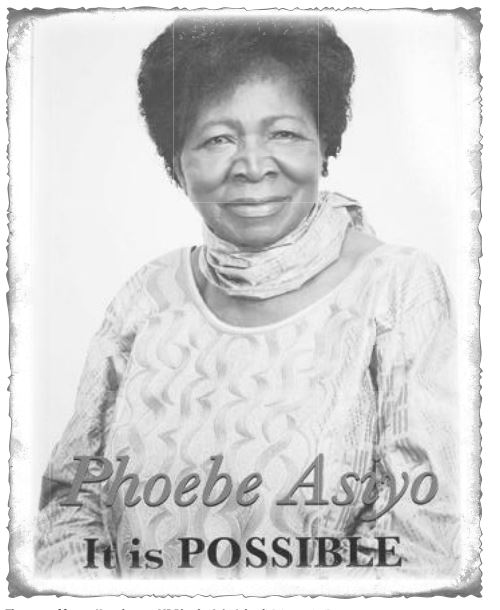 The two men wearing religious garbs left a cloud of dust as each furiously pedalled their prized bicycles. At the back of each bicycle was a petrified girl, cushioned by a bag into which all her earthly possessions, among them a collection of books and writing materials, were stashed.
The swirling wind and the attendant dust made any conversation between the two bewildered girls impossible.
When they reached their destination at Kima Mission Catholic Church, they opened their troubled souls to the missionaries. Their pleas were greeted with a shrug and negative nod.
Although the missionaries acknowledged they had a school which taught from Class Five and their subjects included mathematics, they explained they could not accept the girls.
The two men of God, Yeremia Musungu and Saulo Okello, were crestfallen. They had cycled all the way from Butere to Kima in the hope that their daughters, Ellen Peris and Ruth, would be admitted in the mission school and ultimately study mathematics.
The Catholic church would hear none of this. Their upper classes were meant for boys and there was no way they would allow two girls in a boys only school. After all, this was in 1930s and girls were not supposed to mingle with boys let alone pursue 'higher' education in primary school.
Compromise
A stalemate ensued as the two men threatened to dump the girls in the school and leave. Finally, a compromise was reached.
The missionaries agreed to accommodate their girls in a nearby boarding school which taught up to Class Four. In the meantime, Ellen Peris and Ruth would be learning with boys but sleeping in the girls' dormitory, in another school. Sometimes later in 1946, Phoebe Asiyo found herself in a similar predicament when she cleared her elementary school at Kamagambo and joined Gendia Primary School.
"At Kamagambo, we learnt all other subjects with the boys but we (girls) were additionally taught economics and farming skills. Then something shocking happened. The missionaries made a decision not to teach girls mathematics and English," Asiyo says. "They argued that the two subjects were for future breadwinners. And there was no need to waste precious time and energy in teaching housewives how to count and speak English!"
Asiyo's father, Joel Omer Ouko, who was also an evangelist, was however convinced that his daughter was destined to be more than just an ordinary housewife whose main preoccupation would be to bear children and take care of them and the home.
When Omer learnt that Kima Mission was offering English and mathematics to both girls and boys, he was delighted and started planning how he would transfer his daughter there.
News of his transfer plans jolted the Seventh Day white missionaries who feared they would lose some followers to their rivals, the Catholic Church. These intrigues are captured in Phoebe Asiyo's memoirs It is Possible: An African Woman Speaks. Such has been the journey of the woman in Kenya where history and society have conspired to ignore her contribution to the national development and self-determination so as to perpetuate her emasculation.
Although the harbingers of civilisation, the missionaries, have blamed the African patriarchal societies for upholding cultures that discriminated against women, they too were guilty of the same sins.
Ironically, some visionary women who were not schooled in the ways of the West and modernisation as it is presented today saw through the veil of the colonialists' hypocrisy and acted decisively.
Long before the missionary version of education had made any significant inroads among the natives, the heroines demonstrated their courage, selflessness and dedication in liberating their communities.
Mekatilili wa Medza, who came from the Giriama community where women were supposed to be seen, not heard, had never been to class but was brave enough to act and speak against the evils of colonialism and oppression.
In 1914, during the build-up to the First World War, Mekatilili physically challenged the colonial administrators and slapped a District Commissioner in public, an act which was viewed as suicidal at the time.
She also bound the community in an oath, which made it extremely difficult to recruit the local sons to fight in the white man's war.
Broke out of prison
And when the colonialists arrested her, no prison walls were strong enough to contain her. She broke out of prison in Kisii, walked all the way to Kilifi where she organised warriors to fight the British.
Once again, she was arrested and locked up in Kismayu where she again broke free and continued tormenting the colonialists who were at this time too busy to bother with her as they were fighting the Germans.
Earlier, another freedom fighter, Moraa, had shocked the colonialists when she used her potent medicine and oratory skills to mobilise thousands of spearmen in Kisii to fight the British.
The consequences of her military campaign sent chills down the spine of the dreaded local District Commissioner, GS Northcote, whose scorched earth policy was at the time pillaging the land, killing those who resisted his attempts to seize livestock.
Northcote miraculously cheated death by a skin of his neck in February 1908 after he was speared by Moraa's protégé, Otenyo. For a time, the Kisii celebrated what they thought was the death of a despot and composed songs in praise of the heroine and her protégé.
In London, Winston Churchill was shaken by the developments in Kisii and the subsequent brutality employed by the British soldiers in response to Moraa's rebellion.
At one time, Churchill was quoted warning that if the House of Commons learnt of what he described as the butchery of 160 men and the seizure of 10,000 livestock and burning of granaries and houses, the plans Britain had for East African Protectorate would be under cloud.
In 1922, two years after Kenya became a colony, another woman, Rosemary Nyanjiru, earned her place in the history of Kenya's struggle for independence when she took on police officers who had arrested Kikuyu Central Association officials, led by Harry Thuku and Waiganjo wa Ndotono.
When angry demonstrators stormed Central Police Station near Norfolk Hotel, Nyanjiru taunted men to surrender their trousers to women if they could not go and free their leaders. In the ensuing chaos, settlers, among them Lord Delamere and Ewart Grogon, who were lounging at Norfolk, shot the demonstrators who were about to free their leaders.
Nyanjiru was among the first to die in the fight against colonialism.
Much has been written about the Kenyans who contributed towards the writing of the constitution at Lancaster, Britain, which gave the template for Kenya's freedom.
However, the contribution of Priscillah Ingusiani Abwao, the lone female member of the LegCo, has been ignored just like the first constitution and the subsequent amendments sidelined women issues.
That is why even after independence women were forbidden from walking unaccompanied after 6.30pm and could not own property or open bank accounts without the approval of their spouses, fathers or brothers.
Although women now have their own national ID cards, are entitled to equal pay with men and are serving in the military, the cry made by Abigail Adam in 1787 to her husband John Adam to remember women during the drafting of the US constitution can be heard echoing in Kenya.
Despite the promulgation of the 2010 Constitution, which was more progressive than the previous Kenyan constitutions, women who make half of Kenya's population are still marginalised in leadership positions and public service.