30 contenders set for albinism beauty pageant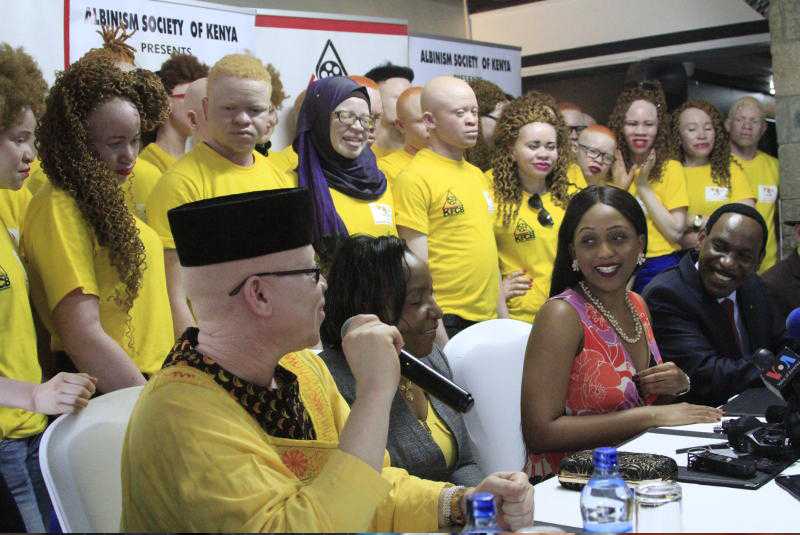 At least 30 contestants will take part in Mr and Miss Albinism East Africa in Nairobi.
The participants are from Uganda, Tanzania and Kenya. Winners will be crowned Mr and Miss albinism East Africa.
The competition, whose theme is 'Celebrating the beauty of colour', is slated for tomorrow at the KICC, Nairobi.
The event is a culmination of auditions, where 10 contestants from each country were selected.
The event will be used to create awareness on challenges faced by those living with albinism, including stigma and brutality.
Peter Ogik, a Ugandan musician living with albinism, said the journey had been tough for him, as the community always viewed him as cursed.
He said his mother used to hide him after being humiliated.
"At some point, I contemplated dropping out of school because one of my teachers used to cane me for not doing my class work on time. He later realised people with my condition had impaired vision," said Ogik.
Albinism Society of Kenya boss Isaac Mwaura said those with albinism deserved respect.
"We are proud black people with white skin," said Mwaura, who spoke during unveiling of the contestants.
Kenya Film Classification Board CEO Ezekiel Mutua blamed challenges those with albinism faced on lack of information, which lead to myths.