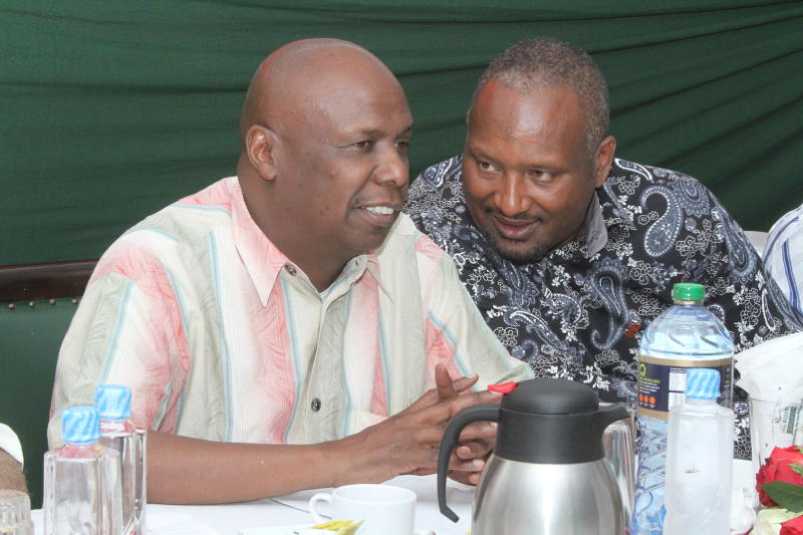 Senators yesterday voiced their approval for a Bill which seeks to ensure that locals get the best out of minerals extracted from their areas.
The lawmakers, while debating the Local Content Bill, 2018, threw their weight behind it, noting that it is a great legislative proposal and a progressive one.
Baringo Senator Gideon Moi is the sponsor of the Bill.
"The proposed law is very good and well thought-out and I fully support it. It is very explicit when it comes to interest of the counties and locals as far as the extractive industry is concerned," said Enoch Wambua (Kitui).
Read More
Mr Wambua appealed to his colleagues to back the Bill, pointing out that if enacted into law, then the people they represent will reap the benefits of exploration of natural resources in their regions.
Biggest headache
Sam Ongeri (Kisii) thanked Gideon for fronting the Bill, observing that the initiative could not have come at a better time.
"The biggest headache we have had as a country is that people have explored our natural minerals and yet they do not involve the local people. This Bill will ensure that locals enjoy the benefits of their natural resources," he said.
Prof Ongeri added: "This is one of the most important Bills that we need to pass as a House as fast as possible because it will lead to the empowerment of Kenyans."
Senator Moi reintroduced the Bill in the House in March, months after it lapsed with the last Parliament last August.
If passed into law, it is expected to impact the whole extractive sector with regions having oil and gas expected to enjoy the initial benefits.
Others who supported the Bill include senators Ochillo Ayacko (Migori, Godana Hargura (Marsabit) and Getrude Musuruve (nominated). They noted it would restore sanity in the industry.
Yesterday, temporary House Speaker Steve Lelegwe (Samburu) deferred putting the Bill to vote until next Tuesday due to a quorum hitch.
"I am happy with the enthusiasm the Bill has created and I am positive that it will sail through the House when it is put to the vote next week. The Bill goes behind the idea of monitisation of revenue and it is about growing our collective capacity and capabilities as a country. I see local content more than handouts. It should be empowerment of citizens. We want our natural resource to benefit all of us," said Gideon.