CS Fred Matiang'i seeks to tighten noose on gun holders and dealers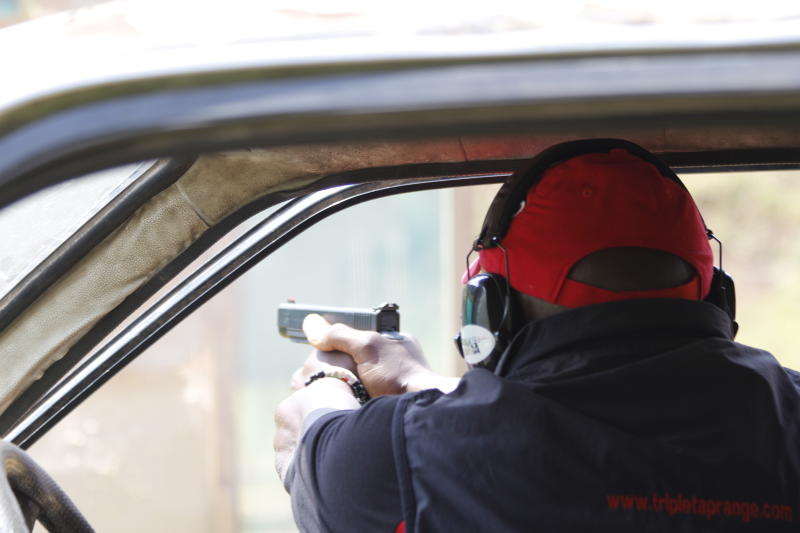 Interior Cabinet Secretary Fred Matiang'i has disbanded the Firearms Licensing Board (FLB) a month after the cancellation of licences of 21 one gun dealers and shooting ranges.
The Interior Ministry said the board will be reconstituted to ensure that certificates are issued afresh to genuine firearm holders.
Also under scrutiny are the regulations with a view of improving them to serve the growing gun holders.
Interior spokesperson Wangui Muchiri said fresh training and induction will be conducted before new licenses are issued to firearms holders within one year.
"All firearms licenses have been suspended countrywide. It is a process of reviewing all licenses and we are not renewing at the moment. Gun ownership and dealership has been riddled with corruption and we just want firearm holders to operate within the law. All dealers must get new licenses. We will review each and every Kenya Police Reservist (KPR) because not everybody can be KPR," she said.
Dr Matiang'i said this is aimed at weeding out corruption and incompetence in licensing firearms.
"We have to be honest to the public. The process of licensing firearms has been riddled with corruption, incompetence and misbeaviour that has led to dancing illegal guns," he said.
Announcing the move on Friday during the National Policing Conference held at a Nairobi Hotel, the CS said his ministry is working on digital recording of firearms.
"We have been working for the last few months on digital recording of firearms for the genuine holders and we shall announce when it is over. We shall issue new certificates to the genuine holders and those without the documents will be considered to be illegally holding the firearms," Matiang'i stated. He said police were conducting "comprehensive" audit of police reservists to identify those who have firearms and recover weapons from wrong hands.
Ms Muchiri clarified that no one is being targeted in the move which is aimed at streamlining the sector.
It is expected that the ministry will have fresh data on every gun dealer and owner in the country. The FLB has moved the Central Firearm Bureau (CFB) from Nairobi Area to Mandera Road in Kileleshwa.
There have been concerns about the number of licensed firearm holders and the less stringent vetting process they undergo. Some gun dealers have been accused of conniving with CFB staff to collect bribes from prospective firearm holders seeking firearm licenses.
Moved to other units
In September, operations at the CFB were grounded after all officers attached to the then Nairobi Area County police headquarters bureau were moved to other units and the offices locked only for the offices to be moved to KICC and later to Kileleshwa.
The Officer in charge of CFB Nelson Munyi was replaced by Charles Mukindia who was moved from the National Intelligence Service.
Munyi was appointed to the office in February to take over from Samuel Kimaru in changes authorised by the CS. The closure comes as the Bureau had started changing all licensed firearms holders' cards and firearm booklets that owners must have whenever they have the weapons on them.
CS Matiang'i reconstituted the FLB and CFB in October 2016 replacing Lilian Kiamba, Bernice Gachegu and William Sing'oei's with James Mwenda, David Kiprono Tonui and Peris Muthoni for three-years effective October 1, 2017.