Brigadier Vincent Loonena to head Kenya Coast Guard Service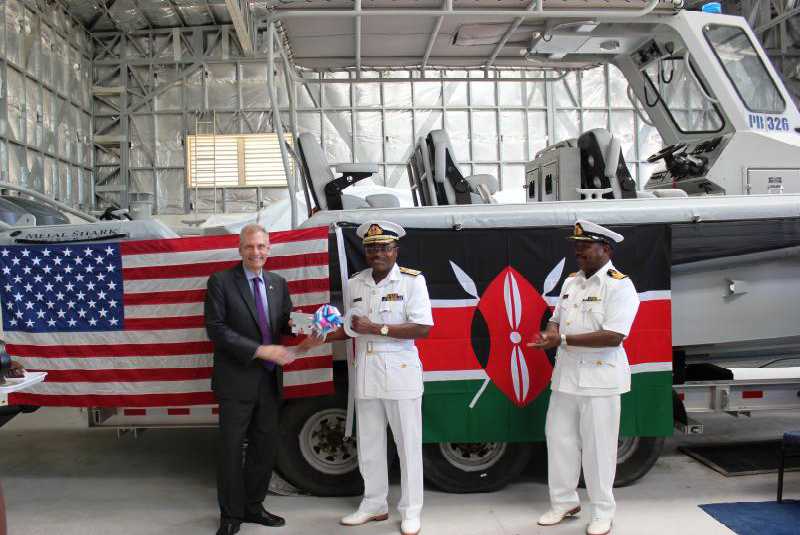 Brigadier Vincent Naisho Loonena is the new Director General of the Kenya Coast Guard Service (KCGS).
Loonena was on Wednesday appointed to the position on acting capacity by President Uhuru Kenyatta.
He will become the first Director General of the body expected to keep Kenyan seashores safe from aggression and illegal commercial activities.
"Kenya now joins a group of elite African countries with highly specialised service guarding territorial waters. It is estimated that the country loses at least $100 million in revenue annually due to illegal and criminal activities at sea," the Ministry of Interior said.
For over 20 years, Loonena has had an illustrious career within the Kenya Defence Forces – Navy.
He served as the Managing Director of Defence Forces Medical Insurance Scheme, a position he held for four months.
His appointment comes barely a week before the formal launch of the KCGS on November 19, 2018.
The KCGS was constituted by the Coast Guard Service Act 2018 and was operationalised on October 22, 2018 after Cabinet Secretary for the Ministry of Interior Fred Matiangi gazette the law.
They will be tasked with the responsibility of ensuring that the Country's waters are safe by averting the dumping of harmful wastes and pollutants, offering search and rescue services, arresting illegal fishermen.
The KCGS will be operating along three ports.
"The highly specialized Service will be headquartered at Liwatoni in Mombasa, but it will have a strong presence at the Mombasa, Lamu, and Kisumu ports," the Ministry's statement read in part.
It added, "The launch of the Coast Guard Service comes at a critical moment when the country is preparing to host the Sustainable Blue Economy Conference scheduled for 26th to 29th November 2018. The country thus takes pride in its place in the international discourse on maritime security and safety".
In previous years, the world has seen a rise in maritime insecurity with terror attacks, piracy, and drug and human trafficking among others.?