Quack doctor Mugo wa Wairimu arrested in Gachie, Kiambu County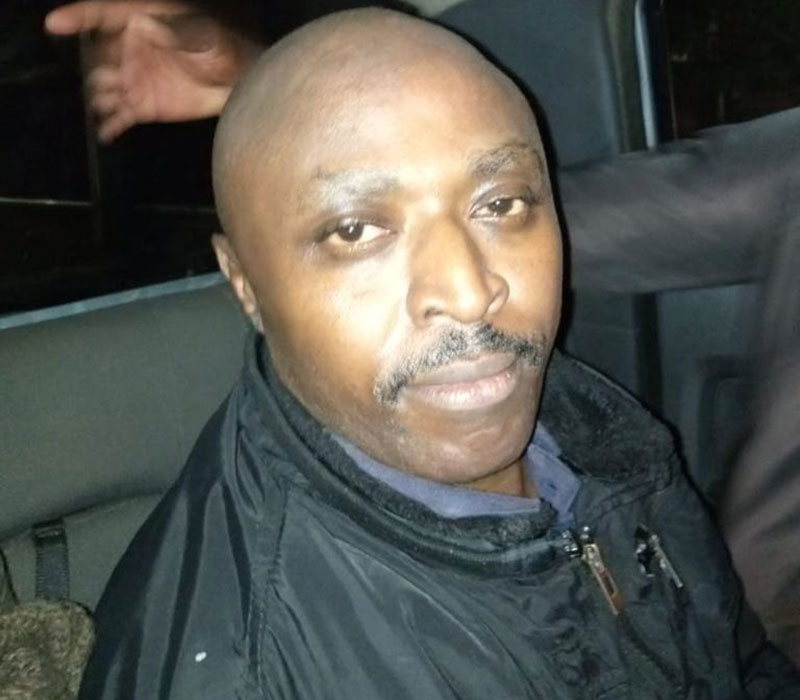 Quack doctor James Mugo Ndichu alias Dr Mugo wa Wairimu was Tuesday evening arrested in Gachie, Kiambu County after being on the run for two weeks.
Mugo was arrested by Flying Squad officers who had been staking on him for the better part of the day. He was hiding in a house belonging to his cousin when police found him at about 7pm.
"We have him. He will face the law as required," said head of Flying Squad Musa Yego.
Mugo has been avoiding police dragnets since November 3 after he learnt his staff had been arrested in Nairobi. The two interns at his clinic in Kayole have since been charged in court.
Police pursuing him say he had been using up to 15 different simcards as he moved from one place to the other.
He was at one point trailed to Makuyu, Thika, Kiambu and later in Gachie. He kept shifting bases.
Yego said they will process him before taking him to court tomorrow (Wednesday).
Mugo is accused of sexually assaulting a sedated patient while posing as a medical doctor. He is also wanted for allegedly operating illegal clinic in Kayole, Nairobi.
Two of his employees were arrested during an operation on Saturday following a complaint by the Medical Practitioners and Dentist Board.
Flying Squad officers accompanied the board CEO Daniel Yumbia to the clinic on November 3 and arrested the two staff for operating without the required documents.
The officers said they recovered materials believed to be used in procurement of abortion at the clinic.
It has since emerged Mugo still sedated and raped women in the same clinic for long. He also did not have documents to approve his operations.
Mugo was in 2015 arrested and charged with various offences linked to operating an illegal clinic in Githurai 44, Nairobi. He was charged with raping a sedated woman who is using a pseudonym ABC in court.
According to the prosecutor on November 1, 2014 at Prestige Healthcare Clinic in Nairobi, Mr Ndichu raped the woman after giving her four tablets of an unknown drug.