Court puts EACC on brakes as it claims Kidero is transferring his properties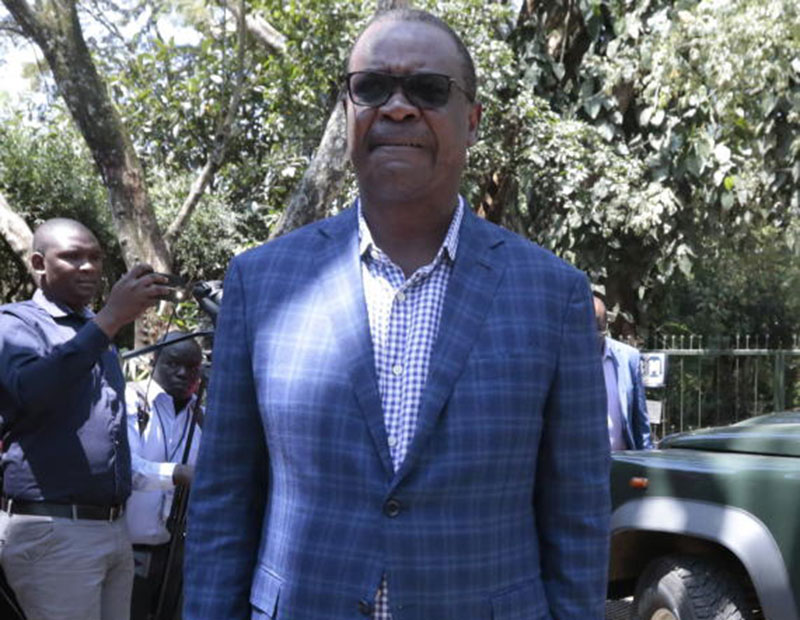 The Anti-Corruption Court has directed the anti-graft agency to suspend its probe and valuation of former Nairobi Governor Evans Kidero until next week.
Justice Hedwig Ong'undi, who was to make a ruling on whether the Ethics and Anti-Corruption Commission (EACC) should temporarily halt investigation, said she would deliver it October 6.
The judge said EACC should in the meantime hold its horses after Dr Kidero filed another application complaining that his tenants were being harassed.
"The respondents should not carry out any further search or valuation until this court makes its ruling," the judge directed.
Incurred losses
The former governor claimed he had already incurred losses out of the alleged impromptu searches, adding that his tenants, including a diplomat, were harassed by investigators.
In the affidavit, Kidero argued that the probe involved 58 properties.
"I verily believe that the conduct of the second respondent demonstrates the degree of oppression and malice, as it cannot be explained why it proceeded to condemn me on the claim of commission of economic crimes and overstate the value of the properties claimed to have been unlawfully acquired," argued Kidero.
On the other hand, EACC, in reply to Kidero's allegations, disputed the harassment claims, arguing that valuation was part of their investigation.
It emerged that the anti-graft body had written to the Chief Land Registrar requesting documents on pieces of lands owned by Dr Kidero.
Obtained letters
EACC, in its reply before the court, said it did not know how Kidero managed to obtain its letters from the Land ministry and that he was concealing some information in those letters.
"It is surprising that the petitioners are in possession of the documents that were never addressed to them and are concealing information on the said letters," EACC replied.
The EACC, in its court papers, claimed during its search on Kidero's premises, it came across documents showing he was in the process of transferring some of his properties.
"The commission came across documents that showed that the first petitioner was in the process of transferring some of the properties that showed the first petitioner (Dr Kidero) was using to distance and or camouflage the ownership," the reply by anti-raft body also read.
It also claimed that it has sought restrictions on the properties alleged to have been transferred in a bid to smoothly conclude its investigations. Among the properties EACC claims Kidero transferred is Riverside Mansions Management Limited.