Kenya to host the first Africa Social and Behaviour Change Conference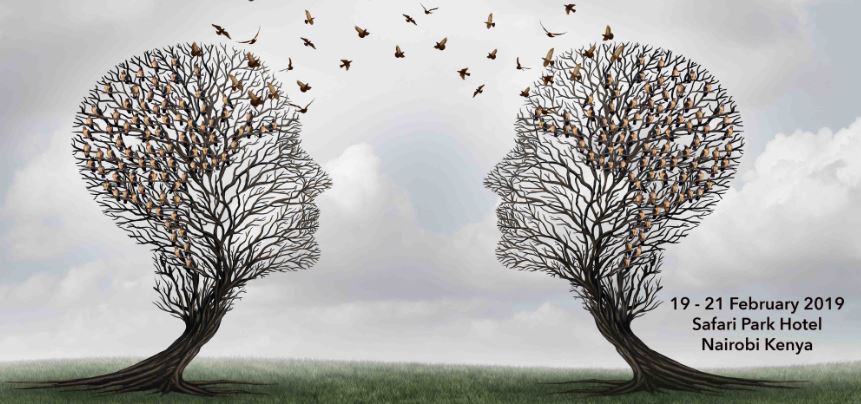 More than 500 social and behaviour change professionals from around Africa and the world will meet from February 19 to 21 in Nairobi, Kenya for the first Africa Social and Behaviour Change Conference (ASBC) set to happen in 2019. The first of its kind, the conference seeks to establish a road map of solutions to promote a thriving African society. Expected to be the premiere and largest Africa-centric gathering on social and behaviour change communication, the ASBC Conference will run under the theme, "Disruptive SBC strategies for the future of Africa."
With over 150 abstracts received and submissions from across Africa and the world on-going, the ASBC Conference will feature oral presentations, skills building workshops, keynotes, panel discussions and drum talks from seasoned experts and thought-leaders in the field of social and behaviour change communication. Given that the youth form the largest proportion of Africa's population, the conference further seeks to place the youth at centre stage of the social behaviour change agenda. Through the Youth Challenge, the ASBC Conference will showcase innovations that work and can be used to not only to advance the discipline but also influence people around the world to improve their lives by changing their behaviour.
Social behaviour change is a concept that works to break barriers to information access, correct misinformation and address factors that prevent life-preserving behaviour to improve the quality of life. The ASBC Conference will address a range of disciplines that make up social behaviour change. It will do so through six primary themes that include: the intersection between socio-ecological contexts (e.g. culture, religion and gender) and SBC; the role of technology in transforming SBC; social behaviour change as a cross-sectoral discipline; SBC as a catalyst to achieving Universal Health Coverage; sustaining SBC beyond donor funding and; demonstrating the evidence-based impact of SBC.
To participate, practitioners, academicians, students and other interested parties can submit their abstracts and ideas on social behaviour change under any one of the themes as well register as conference delegates. The submission window closes on 14th October 2018. Additionally, the ASBC Conference has in place a special discount for early registrants, the offer however closes on 31st October 2018, an opportunity for participants to secure their slots in advance. Corporates and other sector players can also participate through sponsorship and exhibition.
Set to take place at Nairobi's Safari Park Hotel and Casino, the ASBC Conference is a brainchild of PS Kenya. A social marketing entity, PS Kenya has since 1989 been measurably improving the health of Kenyans. PS Kenya continues to do this by addressing the most serious health challenges affecting disadvantaged and vulnerable communities in Kenya including HIV/AIDS, Reproductive Health, non-communicable diseases and the greatest threats to children under five including malaria, diarrhoea, pneumonia and malnutrition.