Transaction error that has taken 14-year battle to fix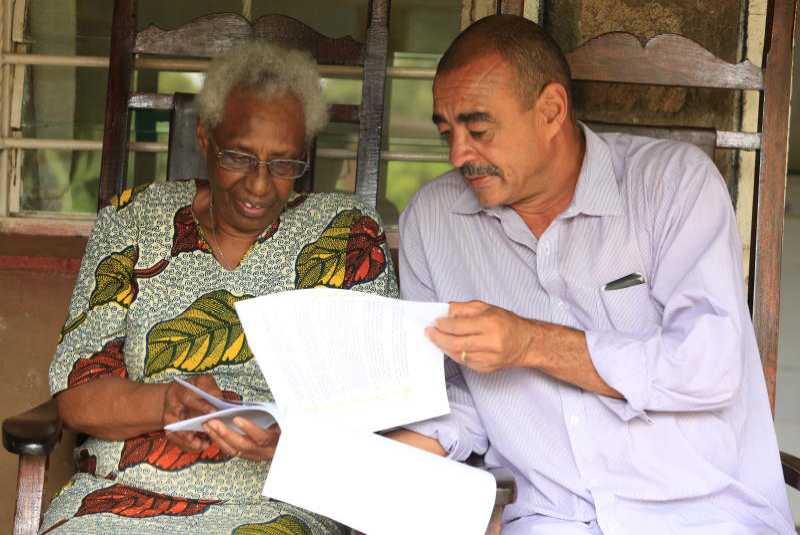 For a woman who shies away from publicity and works hard to avoid shame, 83-year-old Mary Dames faced one of her greatest fears when her name appeared in a newspaper in 2004. She was listed among people who had defaulted on council land rates in Thika.
"I have always hated shame since I was young. I worked hard both in school and at work to avoid being embarrassed," she says.
Seeing her name in the paper left her feeling scandalised.
Ms Dames' husband had died years before, leaving her to manage the estate. She had weathered many storms and managed the property for herself and the family, largely keeping away from the limelight.
Until the day she woke up to find her name in the newspaper.
"My name was listed there and I received a demand note from the then Municipal Council of Thika. I was so embarrassed, especially because it was in the media," she says.
The embarrassment soon gave way to a stunning revelation.
Sold land
Back in 1989, Dames had sold more than three-quarters of her 1,062 acres of land to Lang'ata Development Company Ltd and pocketed more than Sh15 million.
But there was a problem.
The lawyers who drafted the sale documents put the size of land sold at 306 hectares, which translates to 757.3 acres.
"I sold 672 acres at Sh23,500 per acre. The lawyers put the figure at 306.5 hectares which is equivalent to 757.3 acres and not the agreed 672," she recounts.
Whether it was deliberate or a mistake, Dames had lost 85 acres with the stroke of a pen.
That was on February 6, 1989.
Dames did not realise her loss until her name appeared in the newspaper. That was when the 15-year-old mistake was laid bare.
"The council land rates demand note showed I owned less land than what I thought I did."
It turned out that the firm she had trusted to handle the land sale had defrauded her.
Then began the long journey of reclaiming her property, a process that took another 14 years.
Gave up
At one point she almost gave up, but she had her son John by her side.
While everyone else seemed to doubt her insistence that she had been defrauded, John took up the case.
"I had to step in. At some point, my mother dislodged a rib in an accident. Then she developed arthritis and could not make the trips to court," says John, adding that it was a tricky case.
"It was expensive and frustrating. Some key witnesses died along the way; some, like the lawyer who facilitated the sale, relocated to another country. Finding him and recovering the file was not easy."
The case dragged on, interrupted by numerous adjournments and unpredictable hitches.
"Many times, we had only one court session in a year. For example, during the 2008 post-election violence, the case came to a standstill," John recalls.
But the familly's resilience and patience finally paid off. On February 12, 2016, High Court judge Lucy Gacheru ordered Lang'ata Development Company to return 85.3 acres to Wairimu or compensate her.
The company in turn went to the Court of Appeal to contest the decision, arguing that no fraud was proved by the widow. They then turned the heat on her land surveyors.
Both mother and son were bewildered.
Remained optimistic
"We could not believe it. Even though we remained optimistic that the ruling would remain in our favour, we knew more time would be wasted," says John.
Two years later, Court of Appeal judges William Ouko, Patrick Kiage and Agnes Murgor dismissed the appeal and upheld the High Court ruling that Dames should get her land back.
"We substitute an order that the transfer and registration of the extra 85.3 acres forming a portion of land parcel LR 57550, LR 7540/23 to the company is null and void and that the said 85.3 acres shall be re-transferred to Mary Wairimu Dames," the judges ruled last month.
They also criticised the company for dishonesty in execution of the sale agreement.