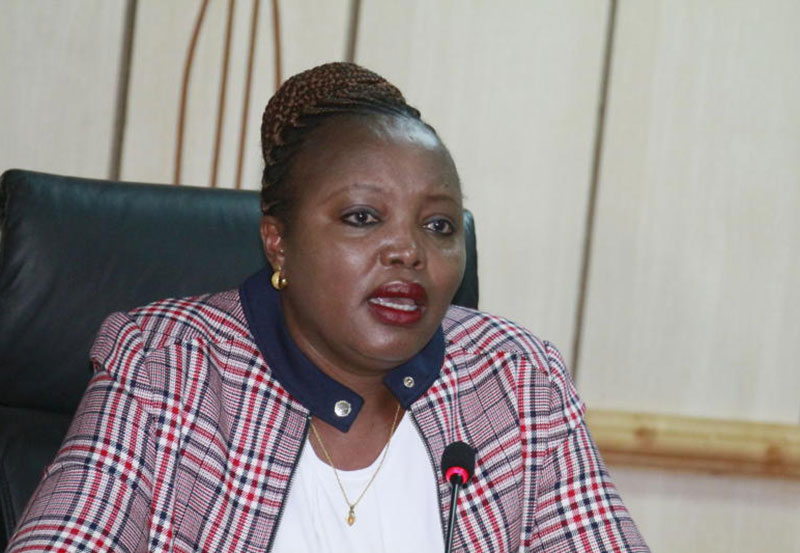 The House committee investigating bribery claims in a sugar report will inspect the toilets where money allegedly changed hands.
Speaker Justin Muturi, who chairs the Powers and Privileges Committee, said the team would inspect the toilets next Tuesday to corroborate claims by Kiambu Woman Rep Gathoni wa Muchomba that female MPs shared out bribes inside.
The committee is investigating the happenings of August 9, when MPs shot down the report in a chaotic afternoon session.
"I have been advised by members of the secretariat that it would be necessary for us to pay a visit to the ladies washroom to get an impression of how it looks like. Personally, I have never been there, and because I saw that most members were not understanding what Muchomba was saying."
Nyeri County Woman Rep Rahab Mukami (top) yesterday denied seeing her colleagues receive bribes, joining a growing list of witnesses who have since recanted their evidence.
List of witnesses
Of all the witness who have appeared before the team, only three MPs – Muchomba, Didmus Barasa (Kimilili) and Ayub Savula (Lugari) - have maintained that they witnessed money exchanging hands minutes to the House sitting.
Ms Mukami told the team that she made remarks on the alleged bribery after she monitored a suspicious trend of MPs walking into a new restaurant and emerging minutes later to the vote.
She said that she confronted Wajir Woman Rep Fatuma Gedi after Ms Gedi openly lobbied members to reject the controversial sugar report.
Mukami narrated how Gedi insulted her for plotting to remove Cabinet secretaries Adan Mohammed and Henry Rotich because they are "not from her community".
"I confronted her and asked why she was lobbying against the report yet she had not read it and was not aware of its contents. But, in return, she asked what I was going to gain if the report was adopted."