Hope as Westgate regains original shape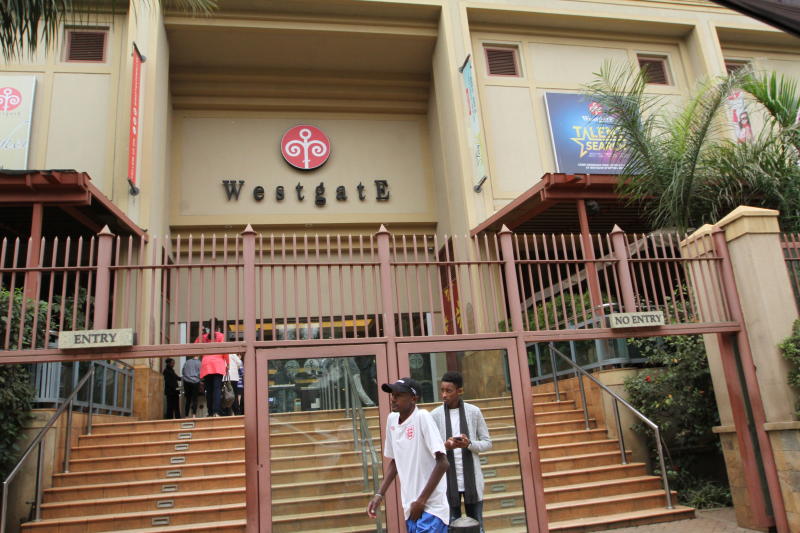 The fifth anniversary of the Westgate attack passed quietly on Friday with reflections focusing on weakened Al Shabaab and the billions sunk in fighting them. Since the Garissa University Attack in April 2015, two years after the Westgate attack that killed 67, the Al shabaab has been reduced to small scale attacks targeting mostly security officers along Kenya's border with Somalia.
In Nairobi, Westgate, the de facto face of Kenya's resilience against global terror is soon opening its second wing that will return it to its original space. South African retailer Shoprite has replaced Nakumatt as its anchor tenant, signaling a vote of confidence in the mall.
While remembering the Westgate attack, President Uhuru Kenyatta on Friday reiterated what he has been saying that his government will not relent on the war on terror. "We will never forget all those who lost their lives on that day. We were hurt deeply by our losses but Kenya was unbowed," he said.
"It is a war that we shall not let up, until the day that extremists understand that attacking Kenya is futile for their cause shall never dent the shining destiny of a free and proud people," he added.
True to the President's word, the Al Shabaab, which the UN estimates to have a remnant of just about 5,000 fighters has in recent years been put on a back foot as a result of ground operations by the Africa Union Mission in Somalia (Amisom).
The United States, which has for a long time contributed financially and technically on the war on terror in the horn of Africa has also stepped up its assistance courtesy of President Donald Trump's foreign policy through missile strikes that have killed several of Al Shabaab's leadership.
"Al Shabaab has been forced to surrender its hold on most of the territory of southern Somalia. But Shabaab forces still move throughout the country with ease and impunity, and are still highly capable of spoiling Western efforts to expand the government's control of territory," US security think tank, the Atlantic Council said on the commemoration of the Westgate attack. "US operations can clear the ground, but someone local has to fill that space," said the Atlantic Council.