Postmortem fails to answer major question in probe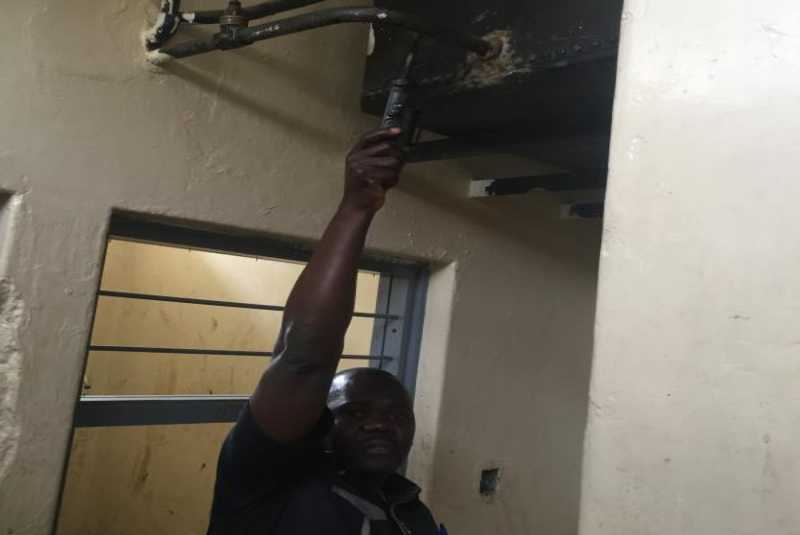 It is not clear if suspected hitman David Mwai committed suicide or was killed, pathologists have said.
In their report, the pathologists noted that Mr Mwai, who police claimed hanged himself, died from compression to the neck.
The three, however, did not rule out foul play, adding that more samples had been taken for further tests, including DNA analysis.
Mwai confessed to shooting former Garissa finance executive Idris Mukhtar, police said.
Sylvester Maingi, a government pathologist, said he and his colleagues did not conclude on the manner of death, whether it was suicide or homicide.
They left that for investigators to decide, Dr Maingi added after the autopsy conducted at the City Mortuary yesterday.
"We can confirm that David Mwai died from ligature (something used for tying or binding something tightly) to his neck that was a nylon lining from his jacket," he said.
"He does not have injuries on his head, his arms, chest, abdomen or lower limbs."
According to the pathologists, the only injuries that were found on Mwai's body were two ligature marks on his neck, of which one was the nylon jacket lining.
"This ligature was 80 centimetres long and we have confirmed that it was the (one) that was in contact with the mark on his neck," Maingi noted.
He added that the other ligature was from a packaging bag, but did not make a mark on his neck and it was 48 centimetres long.
Maingi said Mwai lacked oxygen due to compression to the neck from the ligature.
"We cannot rule out foul play in his death. We have taken all manner of samples, including for DNA analysis to rule out any foul play," he said.
These will show any chemical substances in his body that could possibly incapacitate him and cause somebody to suspend him.
Maingi said the Government Chemist takes at most a month to announce his findings because of the complexity of running a blind analysis and doing many types of tests.
Mwai was last Thursday found hanging from an overhead water pipe at Parklands police station, where he was being held in connection with Mr Mukhtar's shooting at Kileleshwa, Nairobi.
His family was yesterday allowed to view his body before the postmortem was conducted.
They declined to comment on the matter, preferring to wait for the postmortem results.
Unfortunate incident
Other suspects are still in custody, but no one has been arraigned.
Among those who have been interviewed by police are Garissa Governor Ali Korane. He has denied any role in the shooting.
"I never and would never do that. It is an unfortunate incident and we want police to independently carry out their investigations for the truth to come out. We are equally shocked with the developments," he said.