Prime suspect in former Garissa finance CEC shooting 'commits suicide'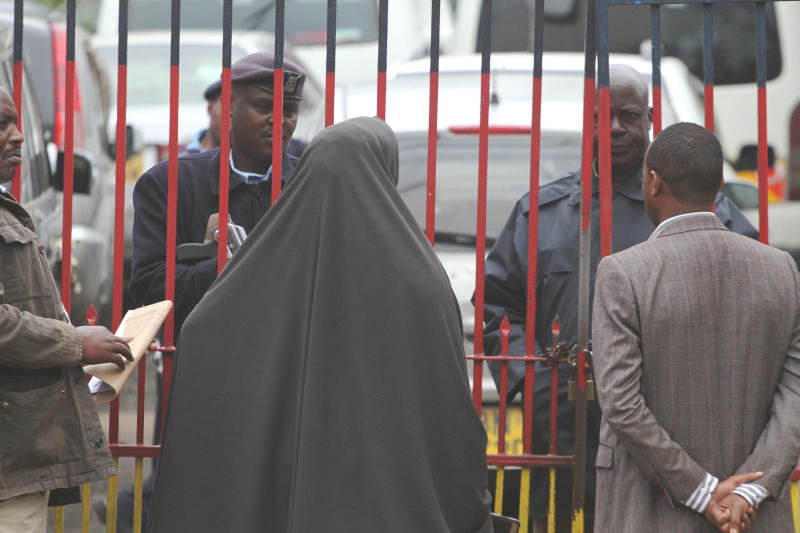 A key suspect in the attempted murder of a former Garissa CEC committed suicide in police cells in Nairobi bringing a new twist into the probe that is already looking murky.
David Wanjiru Mwai alias Mwas allegedly committed suicide at the Parklands police cells Thursday where he was being held as the probe into the August 19 incident went on.
He is the one who pulled the trigger on Idriss Mukhtar critically injuring him outside a mosque.
He and six others had been remanded at separate police cells as police went on with the investigations into the incident. They were to also conduct an identification parade.
A magistrate had visited Mwai and his accomplices at the cells before she allowed police to detain them for 14 days to allow investigations.
Police had made an application to hold the suspects in the case.
According to police, Mwai used clothes to commit suicide in the cells. A police officer who was on duty at the report office said he heard noise from the cells and thought the about six suspects who were inside there were singing.
Few minutes later, other suspects banged the door of the cells and demanded his attention and it was then that he realized Mwai was hanging lifeless.
He raised alarm and other officers joined rushing him to the nearby MP Shah Hospital for attention where he was pronounced dead on arrival.
"He might as well been killed. We will see more drama in this issue," said an officer at the station as senior officers visited there.
Mwai and his accomplices had confessed to the attempted murder giving chilling account on who he met, the amount he had been paid and the key players in the incident.
He was arrested on Tuesday morning alongside Garissa Governor Ali Korane, a woman, a former soldier, Korane's brother and a bodyguard over the incident.
Nairobi deputy police boss Richard Kerich said they are investigating the incident.
This came as police recovered Sh400,000 from suspects in the shooting of Mukhtar.
The money was part of the Sh2.4 million that had been given out by a financier to facilitate the killing of Mukhtar and his lawyer to stop their mission.
Investigators recovered the money from the boot of a car belonging to a former soldier who is at the centre of the saga.
Mukhtar was shot in the head and seriously wounded. He is still admitted in hospital following the August 19 incident at Kileleshwa, Nairobi.
It has also emerged the gang behind the shooting planned to eliminate lawyer Charles Kanjama. Kanjama is a lawyer to Mukhtar.