Poison tests hold key into lawyer's alleged murder probe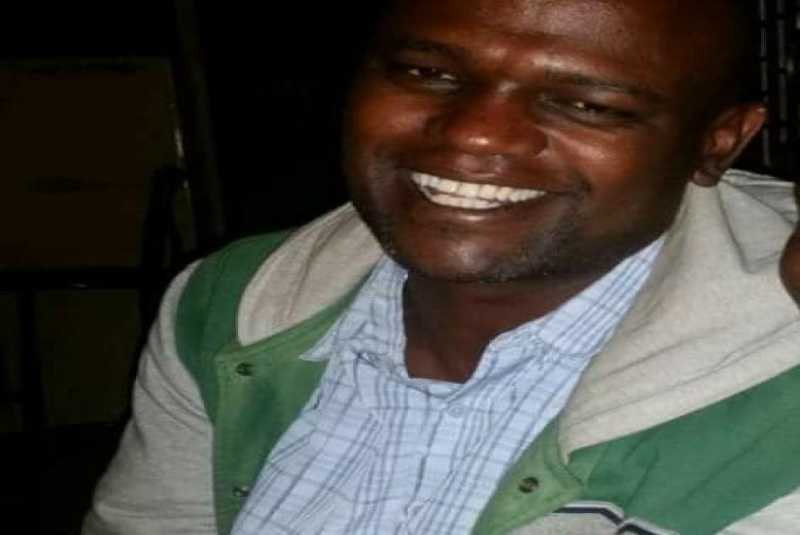 The grieving family of lawyer Steven Kariuki Mburu were busy finalising his burial plans on August 2 when a video clip circulating on social media shook them to the core.
The footage showed Nairobi Governor Mike Sonko alleging that Mr Mburu, who had been found dead in a guest house in Oloitokitok on July 27, had been murdered to cover up the theft of Sh58 million by former county officials.
The news was startling because a post-mortem had not revealed any evidence of foul play, leading Mburu's relatives to accept his death with heavy hearts. In fact, according to family members, the lawyer had a history of high blood pressure and other health issues.
But with speculation rife that Mburu did not die from heart failure, additional toxicology tests were ordered to either offer irrefutable proof or put the claims to bed.
And with a family member now claiming that Mburu's phone, which went missing, keeps being switched on and off, a lot rests on those lab results.
Chief Government Pathologist Johansen Oduor – who supervised Mburu's post-mortem – said the toxicology report would be out in three months.
Dr Oduor, who revealed that he had grown up with Mburu, popularly known as Karis, said the lawyer "was like a brother" to him.
Murder plot
He added that he was surprised by Sonko's comments alluding to a murder plot.
"There are so many things we don't know. I am surprised by that allegation but we took all the samples to test for poison," Oduor told The Standard adding, "I can't say he is wrong or right. What will tell us are the results."
The pathologist explained that even when someone died from a sudden heart attack or had an enlarged heart, toxicology tests had to be done to ascertain whether they had been poisoned.
A person of interest in the probe is said to be a man who works for, or used to work for, the Nairobi County Government and was among people reported to have been with Mburu in Oloitokitok.
Sonko, in an address at Pumwani Maternity Hospital, had alleged that Mburu was involved in a corruption racket that involved former officials of the previous City Hall administration as well as some members of the county assembly.
The governor claimed that the lawyer had been killed because he was about to expose their dirty dealings.
Mburu's relatives said he was well known to Sonko and that they were even neighbours in a popular estate where the governor allegedly owns a house.
"As a family, we would like to know more. After all, this is Kenya, and we would not know if something sinister happened and it was covered up," a relative recently told The Standard.
Mburu was buried on August 7. He left behind a wife and three children.
His professional colleagues are also demanding a thorough probe into the circumstances leading to his death.
The Law Society of Kenya (LSK) has taken up the matter, saying it had received the post-mortem report and was waiting for further histology and toxicology reports. The LSK however wants the authorities to investigate Sonko's statements.
"As we wait to receive the pending histology and toxicology report, we call upon the Office of the Director of Public Prosecutions and the Director of Criminal Investigations to urgently investigate the disturbing and serious allegations made by the Governor of Nairobi County HE Mike Sonko," said LSK President Allen Gichuhi in a statement.
Apart from attributing Mburu's death to foul play, Sonko had also sensationally claimed that Makongeni MCA Peter Imwatok was behind his death.
The governor claimed Mr Imwatok was afraid Mburu was going to expose their corruption racket.
"This lawyer recorded a statement the other day but because he would have helped jail all these thieves, he was called to go drinking alcohol with ladies. He slept and never woke up," Sonko had claimed at the time.
Contacted by The Standard, Imwatok, who is also the current minority chief whip, vehemently refuted claims he had anything to do with Mburu's death.
"I am a staunch SDA elder and I have never participated in amassing ill-gotten wealth," he said.
Imwatok also denied knowing Mburu and said he would soon take legal action against Sonko for defamation.
"I saw his face the first time in an obituary, which I was sent via WhatsApp. I have never met him," he said.
Imwatok said his lawyers had written to all the investigating bodies and had even requested a copy of the post-mortem report.
"So that we know who killed Mburu and where I am coming in as an area MCA when all I am doing is my oversight role. What Sonko is doing is frivolous and out of context," he said.
The MCA claimed the governor was blackmailing him because he (Imwatok) had taken him to task over accountability issues, including the firing of county staff in absentia and his failure to appoint a deputy governor.
Multiple interviews with Mburu's family, friends and colleagues revealed the lawyer was familiar with the inner workings of City Hall, where he was well known.
He had offered legal services, mainly in litigation, to the defunct City Council of Nairobi as well as the previous and current county administrations.
A source revealed that Mburu was once paid Sh15 million for doing work for the city administration, but added that the money was "not in any way connected to the Sh58 million that Sonko alleged".
The source added that the governor was probably trying to settle political scores with his claims about Mburu's death.
According to Sonko, money belonging to the county health and roads dockets was "misappropriated and stolen" by the former county government, with Mburu used as a conduit to move the funds.
Sonko claimed that the Sh58 million was sent from Nairobi County accounts to a law firm linked to Mburu. The lawyer then sent the money to a company that the governor alleged is owned by former senior county government officials.
The governor further claimed that he had tabled the matter before the county assembly when he was the Nairobi senator.
But Imwatok claimed he was the one who had invited Sonko.
Sonko further alleged that the firm associated with a county official, which received the money sent by Mburu, then forwarded it to the account of a former top official.
The governor claimed another company was also paid Sh261 million by the county "in a similar fashion".
"After the Sh261 million was sent, Sh4 million was withdrawn in cash and shared among MCAs so that the story is silent."
Sonko said he would invite the Director of Public Prosecutions, Ethics and Anti-Corruption Commission and Directorate of Criminal Investigations (DCI) to investigate, and that he would also hand over bank statements. He claimed the monies were used to build prime property in the city where "we know who the owner is", adding that the county government would repossess it.
County money
"We will come for all those buildings that you have built with county money for roads and hospitals. That is the only way to curb corruption – by recovering public money," Sonko claimed.
Mburu's family said no reference was made to Sonko's allegations during the burial in Kitengela, despite there being many county government officials present.
It was claimed that Mburu had gone to Oloitokitok for business and was planning to open an office there. But another friend said he had secured an office in Westlands for which he had even paid a deposit.
According to family, Mburu was accompanied to Oloitokitok by friends, one of whom "works for or used to work for the county government".
"What I know is that he dealt with many people and matters involving high-end clients I wouldn't know because of confidentiality agreements. Don't also forget he had partners," said a family member.
The Standard was unable to locate any of the partners but a colleague and fellow tenant in a building on Moi Avenue claimed the lawyer had been kicked out of an office for defaulting on rent, adding that some of his things were even auctioned.
The colleague added that Mburu loved his drink and would sometimes even forget he had a court case. The colleague said Mburu had revealed that he had made a "breakthrough" before his death and was planning to open an office.