Why Kofi Annan will linger in Kenyans' memories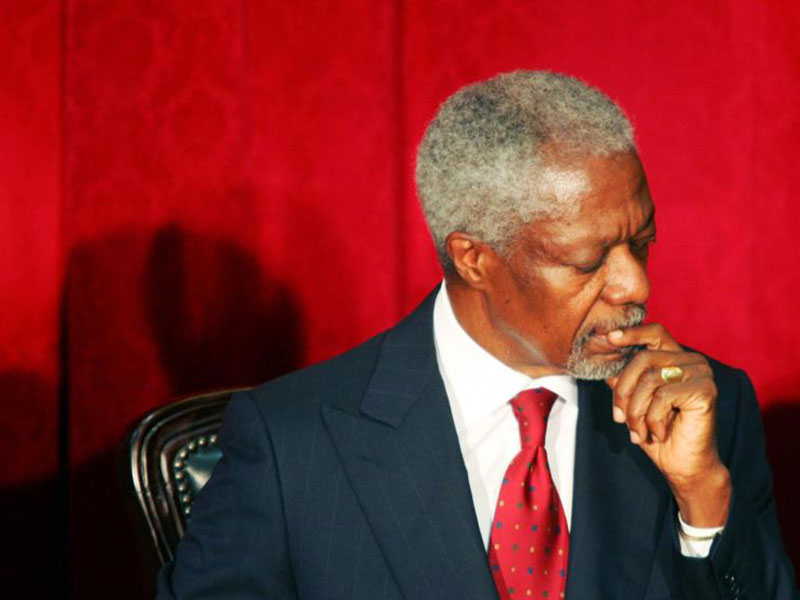 For Kenya, former United Nations Secretary General Kofi Annan has died having left a mark on the institutions that will define the country for decades to come.
Under the Agenda Four deal, which he midwifed at Nairobi's Serena hotel following the most divisive General Election in the country, Annan handed the political class the roadmap to pull the country out of a political crisis as well as prevent future chaos.
He also helped beat sense into a political class that was too selfish to see the damage their ambition was doing to the national fabric.
Though the four pillars have been implemented with varying degrees of success, they will be credited for having helped the country overcome the 2007 political crisis and given fuel to the initiatives that would eventually usher in the 2010 Constitution.
One of the Agenda Four items commandeered the top political leaders, at the time led by former President Kibaki and Opposition leader Raila Odinga, to undertake immediate action to stop violence and restore fundamental human rights and liberties.
The second agenda required the country's leadership to take immediate measures to address the humanitarian crisis, promote reconciliation, healing, and restoration while the third was to overcome the political crisis.
These two have also been partially achieved given that the country promulgated a new Constitution in 2010 that created new institutions. But the efforts are yet to fully reconcile the country since some of the historical injustices are yet to be fully addressed.
But the recent Building Bridges Initiative by President Uhuru Kenyatta and his fierce political rival, Raila Odinga, has helped cool political temperatures in the country.
The final agenda required the country to work on long-term issues such as as poverty, inequality and unemployment.
But as the world mourns Annan, Kenya will forever be indebted to him for offering hope at its worst times. He will also have a place in the country's history when it comes to the process of getting the new Constitution.
To fight drought, involve communities
According to the latest information from the Meteorological Department, rainfall will be poorly distributed in April, May and June, and this will have a serious impact on agriculture