Langata MP Nixon Korir gets the last laugh as Appeal Court upholds his win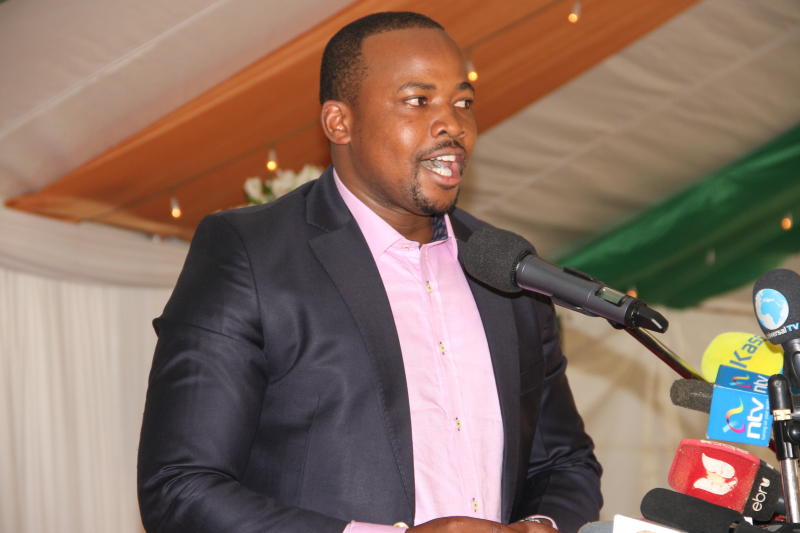 Court of Appeal has upheld the win of Langata Member of Parliament Nixon Korir saying the petition lacked merit.
On Friday the court dismissed the petition saying there was no basis to warrant the nullification of the election.
"The appeal has no merit and is hereby dismissed," the judge ruled.
Addressing journalists, excited Nixon Korir said he was ready and willing to work with his political rival to better the lives Langata residents.
"I want to tell my competitors that I wish to work with them to deliver what we promised to the people of Langata. I welcome my opponents to work together with me," MP Korir said.
In February 2018, a Nairobi High Court threw out a petition challenging his win in the August 2017 elections.
Lady Justice Lucy Njuguna said his petitioner Oscar Omoke failed to provide enough evidence to warrant the nullification of the whole poll.
She also directed that Sh2.5 million be paid to Korir while Sh2.5 million be paid to IEBC. The judge cited insufficient evidence as her reasons for failing to invalidate the MP's win.
Omoke, Korir's rival, had moved to court last year to challenge the lawmaker's victory. He cited massive irregularities and illegalities.
On January 23, this year Justice Njuguna ordered a recount in six polling stations to establish valid and spoilt votes.
Korir won the Langata parliamentary seat elections with 41086 votes beating 16 candidates in the race.
His opponent, Oscar Omoke came second with 39, 593 votes.
To fight drought, involve communities
According to the latest information from the Meteorological Department, rainfall will be poorly distributed in April, May and June, and this will have a serious impact on agriculture