Unease and confusion over lifestyle audit order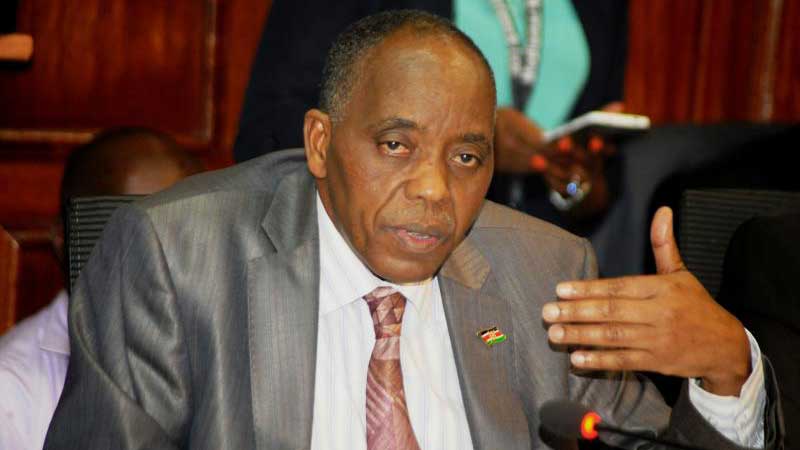 Confusion and uncertainty have marred the ongoing lifestyle audit of public officials who were suspended nearly two months ago.
With the 30 working days leave having expired, most of the affected officers are still at home awaiting further instructions, while a substantial group has resumed duties.
Those who have returned to work say they complied with the directive that sent them home and resumed their duties last Thursday.
Some officers were, however, asked to stay at home and await fresh communication from Head of Civil Service Joseph Kinyua. Some are also expected to appear before the vetting team today.
Although Kinyua issued a directive dated June 4, 2018, neither his office nor the Public Service Commission (PSC) has issued guidelines on the return-to-work procedure.
"I am already at work and I know several of my colleagues resumed last Thursday. However, there are cases where CEOs have asked their officers to say at home or given them a further 14-day leave," one of the officers who is in office told The Standard.
State House said the lifestyle audit is still going on but did not disclose any details or modalities of the exercise.
"The process is going on and once complete, a directive will be issued," acting State House Spokesperson Kanze Dena told The Standard. She did not divulge further details.
There are reports that those appointed in acting capacity are unable to make any commitments.
Some of the suspended officers have already undergone vetting which is being carried by a multi-agency team headed by Attorney General Paul Kihara.
Kinyua circular
Recently, the High Court declared part of the Kinyua circular on payment of salaries to officers who are not offering any services null and void.
Justice Byram Ongaya declared that the mass suspension of the public servants and paying them at the same time was not only unconstitutional but adverse on taxpayers.
"The court finds that the circular offended Article 47(1) which provides that every person has the right to administrative action that is expeditious, efficient, lawful, reasonable and procedurally fair," Justice Ongaya ruled in a case filed by activist Okiya Omtatah.
Omtatah had filed another case challenging the payment of full salaries and benefits to employees as directed by Kinyua when they are not discharging any duties.
On June 1, 2018, during Madaraka Day address, President Uhuru Kenyatta ordered all procurement officers and heads of accounting units to undergo fresh vetting that includes a polygraph test.
Oral interviews
Four days later, Kinyua told PSs to submit their reports on specific dates when the target officers proceeded on leave, a confirmation of hand over assignments to deputies and submission of requested information.
"Affected officers may be required to present themselves for oral interviews. All information submitted will be treated with utmost confidentiality," Kinyua said in the circular, warning non-compliance will lead to disciplinary action.
Among the documents sought from the civil servants early included full names, KRA PIN, ID card number, passport number, email addresses and mobile phone number.
The notice dated June 4 was copied to clerks of the National Assembly and the Senate, Auditor General, Controller of Budget, NIS Director General, Registrar of Judiciary and independent offices and commissions.
To fight drought, involve communities
According to the latest information from the Meteorological Department, rainfall will be poorly distributed in April, May and June, and this will have a serious impact on agriculture