Three forest service officers sent on compulsory leave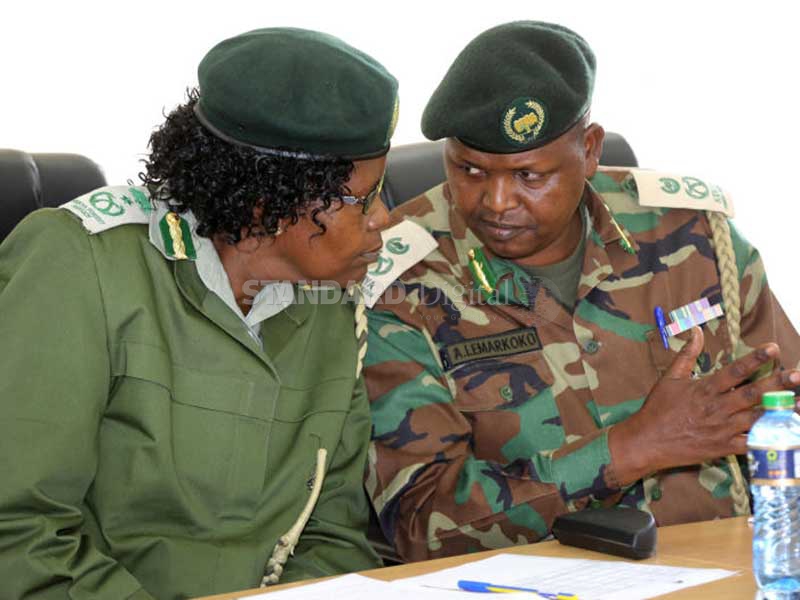 Three officials of the Kenya Forest Service (KFS) have been sent on compulsory leave over abuse of office and "wanton destruction of forests".
In an internal memo dated May 31, and seen by The Standard, former Deputy Chief Conservator of Forests in charge of Forests Protection and Security Alex Lemarkoko, said he was proceeding on compulsory leave.
"I wish to inform you that I have been required to proceed on a 90-day compulsory leave to pave way for investigations on matters related to the report released by the task force on forest resource management and logging activities," said Mr Lemarkoko.
Head of Central Highlands Conservancy Samuel Ihure has also been sent packing to pave way for investigation, as is a secretary to a senior director.
The suspensions have continued to send jitters among KFS officials across the region, who are yet to know their fate.
In the report released in April, the task force says some KFS officers have adversely been mentioned, urging the Government for an immediate commencement of investigations and possible prosecutions.
The report states that the KFS Board and management have been unable to stem and in some instances directly participated in, abetted and systemised rampant corruption and abuse of office.
Public vetting
"By so doing they have overseen wanton destruction of our forests, have systematically executed plunder and pillaging of our water towers and bear the responsibility for bringing our environment to the precipice," reads the report.
The task force further recommended to the Cabinet Secretary in charge of Forestry to establish an organ with powers to undertake public vetting of KFS personnel with the aim of determining the suitability and culpability of officers of the Service.
It also recommended the investigation and prosecution of any officers against whom evidence of malpractices is identified during the vetting.
Mr Lemarkoko was deployed to serve as the acting head of administration and human resource management in March following a major shakeup by the KFS aimed at enhancing forest conservation countrywide.
In the memo, he said while he is away, Juliana Ochieng', the Human Resource and Administration Manager, will take up the roles of his office.
A total of 154 officers were mentioned in the report that also recommended that no KFS staff should remain in the same duty station for more than three years.