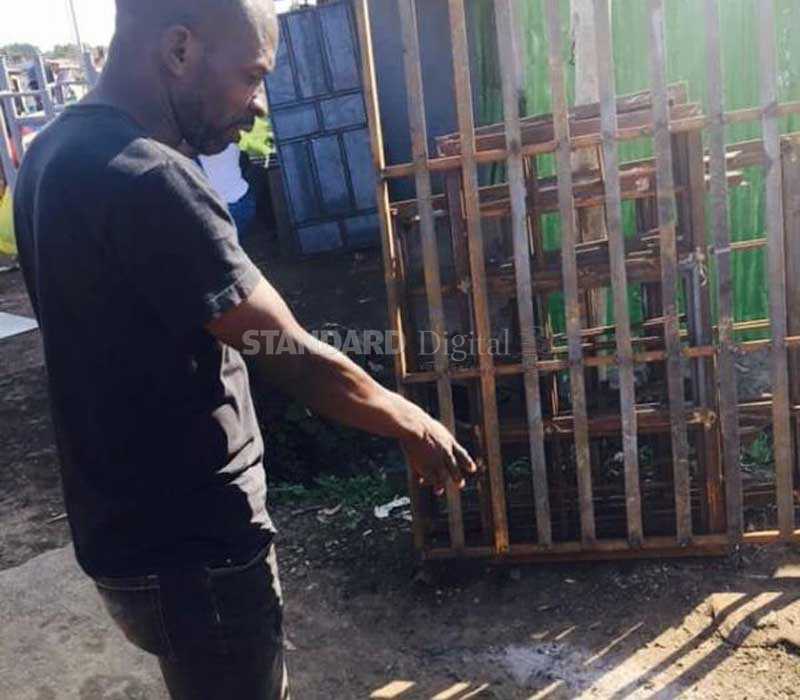 On Friday morning, Arnold Okongo, 17, went to his favourite food kiosk in Nairobi's Jericho estate and ordered for tea.
He paid and sat on the wooden bench outside the kiosk to wait for his meal. As soon as he sat, screeching cars swerved towards him and blocked him. Policemen in motorcycles appeared from different directions, surrounding him.
Eye witnesses say the policemen started firing at him. Arnold fell on his knees, flung his hands up in surrender and screamed.
The policemen continued firing, as people scampered for safety. Arnold remained at the centre. By the time the cops left, he was dead – felled by bullets.
A few hours later, Buru Buru DCI boss Jeremiah Ikiao issued a statement. Police had killed one of the most dangerous men in the country. They identified him as Shimoli Junior who had been attacking sportsmen and fans at Camp Toyoyo Stadium area, mostly after games.
Read More
His father Edward Maina, alias Shimoli, also a notorious city gangster, had been killed by police in 2007 on Kangundo Road. Before his death, Shimoli Sr confessed to 14 murders, 88 rapes, and violent robberies.
In what is turning out to be a possibility of mistaken identity, Jericho Football Club Coach Thomas Okongo says policemen killed his innocent son – a boy he says had never even once had a brush with the law.
Okongo was getting ready to leave for a meeting in Makadara when his phone rang. It was his brother Geoffrey Agoro.
"Policemen have shot your son Arnold. He is dead," he kept saying over and over in a conversation that lasted less than a minute.
He hopped into a matatu to the scene where he found crowds discussing what had happened in hushed tones.
In the City Mortuary register, Okong'o says Arnold was filed as "Unknown male". He says he counted 17 bullet holes on his body.
Buruburu OCPD Geoffrey Mayek refused to comment on the case, saying he is out of the country on vacation. Police spokesman did not respond to our calls.