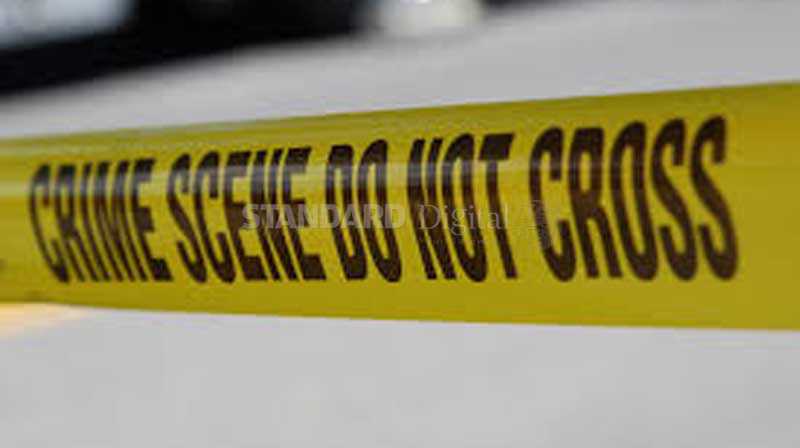 A Danish national is nursing wounds in a Nairobi hospital after he was shot and seriously wounded during a robbery in Karen, Nairobi. The man was shot in the thigh as his wife and son watched helplessly on the roadside near Karen Blixen on Saturday. The family was visiting Nairobi when the incident happened. According to police, the family was walking from the hotel when two gunmen on a motorbike approached them. The gang demanded cash and other valuables from the victims before grabbing a bag that had cameras, passports, a laptop and unknown amount of money.
SEE ALSO: Police launch hunt for gang that shot woman dead in Mombasa
It was during the confrontation that one of the thugs shot and wounded the Danish man in the right thigh. Karen OCPD Suiyanka Cunningham said the gang sped off soon after the incident and efforts to trace them were ongoing. It is not clear when the family arrived in Kenya and for how long they would stay. Last October, an Australian teacher was shot dead in an attack in the same area. Ms Gabrielle Maina, the head teacher of Hillcrest Preparatory School in Karen, was shot dead last as she walked to her home in Karen. A post-mortem examination conducted on her body showed she had a single gunshot wound in the neck. The bullet exited through her back. Police believe she was kneeling at the time of the shooting.
SEE ALSO: Elachi's resignation should pave way for peace
The gang had approached and blocked her way as she walked to her house before they shot her at close range. They grabbed her mobile phone and escaped on a motorbike. The woman moved to Kenya in 2015 and was the head teacher at the Hillcrest Preparatory School in Karen. She had previously worked in Australia. Police say investigations show after the shooting, her killers stopped in Kawangware and dispersed. Her former husband and another man were later arrested over the incident.