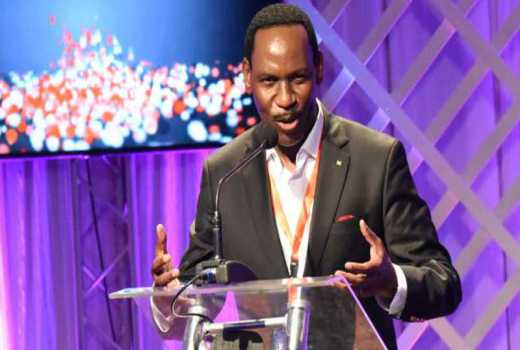 The Top story Season 2 finale on KTN saw Samuel Wainaina, Ruth Ondiso and Ken Njenga, from Mt Kenya University (MKU) emerged winners in a colourful gala that was graced by top journalists across Africa at Museums of Kenya, Nairobi.
Some of the attendees included Ghana's undercover award winning journalist, Anas Aremeyaw Anas, Kenya Film Classification Board (KFCB) CEO Ezekiel Mutua among other dignitaries.
The students focused on the water cartels in Nairobi where they highlighting how a water vendor admitted to paying off water officials to cut water supply so as to make a kill selling jerricans of water.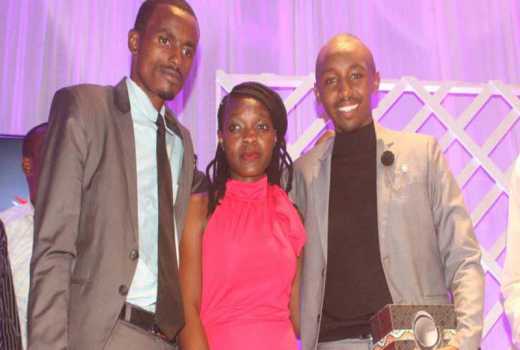 Only 4 universities qualified to proceed to the finals
Read More
Multimedia University (MMU) emerged second followed by Kisii University and Maseno University respectively in a competition that saw 15 universities participate.
KFCB CEO Ezekiel Mutua advised journalists to highlight investigative stories with impact in the society in bid to shame and arrest corrupt officials.
"Kenya need brave journalists with loud minds to unravel evils that happen in some of our institutions. It is a shame that cartels are allowed to thrive under our watch," Mutua said.
Undercover journalist, Anas Aremeyaw Anas, appealed for Kenyan journalists to always produce investigative stories that compels government take action on the victims.
"This should be the essence of having investigative journalism; to bring about change through impacting stories that makes the state uncomfortable," he noted.
The winners of the competition will received a fully paid for, one week trip to London and while there a visit to BBC and Sky Sports.
The aim of the competition is to nurture the next crop of investigative journalists in Kenya.
Top story Season 2 program on KTN, is an investigative journalism competition that brings together best journalism students from leading universities.
The students are trained and put through different tasks and outdoors challenges expected do actual stories, which forms the basis for the competition