KNH on the spot after brain surgery is performed on wrong patient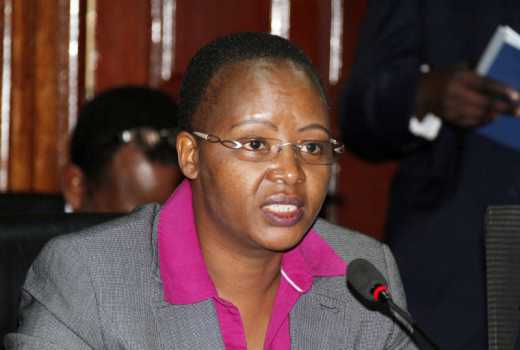 Kenyatta National Hospital has apologised for a monumental blunder-- performing a brain surgery on the wrong patient.
In a statement signed by KNH Chief Executive Officer Lily Koros, it said "the hospital deeply regrets this event and has done all it can to ensure the safety and well-being of the patient in question."
Hence, the hospital on Thursday suspended the admission rights of a Neurosurgery Registrar and issued him with a show-cause letter after performing surgery on the wrong patient.
The hospital's management also interdicted three other medical staff among them the ward nurse, the theatre receiving nurse and the anaesthetist for their role in the mishap.
The said patient only required nursing and medication to treat a swelling on the head but was instead taken to theatre for a brain surgery after a confusion on their identification tags.
Reports reaching our desk said that the surgeon only realized his mistake hours into the surgery.
KNH's management has since issued a statement apologizing for the grave mistake, saying that that they took action following the incident, this in line with the hospital's procedures.
The patient is however undergoing full recovery amid commencement of investigations into the matter.
In the event of such a case, hospital procedures dictate that the medical staff involved are to be suspended or interdicted. They are also to be issued with show-cause letters to explain what happened within seven days.
The hospital will then convene a Medical Advisory Committee, chaired by the Director of Clinical Services, to hear all sides and make a determination.
Damning allegations
Kenya's biggest public hospital KNH has in recent weeks been put on the spot for all the wrong reasons.
On February 20, police released CCTV image of a woman who stole a three-week old twin baby (baby Prince Ouko) at the Kenyatta National Hospital. The woman, who has since been identified as Edinah Kemunto pleaded guilty of the offence. The matter is due to be mentioned in court on March 4.
In late January, the hospital was yet again put on the spot. This time, damning allegations of hospital staff sexually assaulting patients in the maternity wards and ground floor of the hospital emerged.
The claims that sparked national outrage on social media were fronted by one Ms Mildred Owiso who alleged that she had met a woman who fought off a rape attempt in the lift.
The Ministry of Health and the KNH management was forced to conduct investigations in which it was established as "untrue"