Light aircraft crash-lands at Nairobi National Park after take-off from Wilson Airport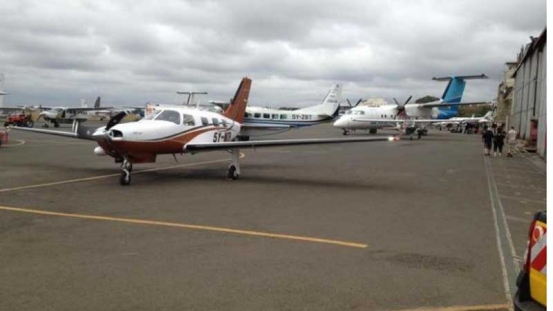 A light aircraft from Air Kenya has crash-landed at the Nairobi National Park after an engine failure on Friday.
The pilot managed to make an emergency landing on detecting the defect.
The pilot, 7 passengers and 2 crew members on board escaped unhurt.
The plane was heading to Kichwa Tembo in Maasai Mara piloted by Captain David Kungu and Kiprotich Biwott.
Investigation is underway.
More to follow…
To fight drought, involve communities
According to the latest information from the Meteorological Department, rainfall will be poorly distributed in April, May and June, and this will have a serious impact on agriculture