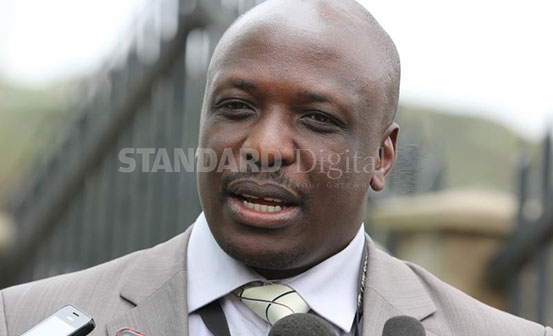 NAIROBI, KENYA: More than 7,000 lawyers will offer free legal services to the public countrywide from Monday 28th September to 2nd October 2015.
Friday, Law Society of Kenya (LSK) CEO Apollo Mboya said that 7,369 lawyers with valid practising certificates shall offer pro bono (free) services countrywide during the annual LSK Legal Awareness Week under the theme Fostering National Cohesion Through Legal Aid.
"High Court Principal Judge Justice Richard Mwongo will launch the exercise on Monday 28th September 2015 at 9am at the LSK Parking Yard at the Milimani Law Courts in Nairobi," Mr Mboya said.
The lawyers shall also offer pro bono services in LSK branches in Mombasa, Kisumu, Eldoret, Nyeri, Meru, Machakos and Nakuru among others.
He explained that lawyers shall offer free professional on land cases, succession, family law, criminal law, employment, accident compensation and refugee protection among others.
Read More
"LSK has a mandate to advise and assist members of the legal profession, Government and the public in all matters relating to the administration of justice in Kenya," Mr Mboya said.
He said that several other organizations involved in legal work will also be present to showcase their services towards promoting better public understanding of the role lawyers play in the advancement of legal literacy and advocacy.
He said that many citizens still cannot access justice despite provisions of Article 48 of the Constitution that the State shall ensure access to justice for all.
"We encourage members of the public to turn up and benefit from free professional advise towards resolving their legal issues," Mr. Mboya said.
The LSK Secretary/CEO emphasized on the need for the public to know their fundamental rights as enshrined in Chapter Four of the Constitution.
"The right to legal representation is also provided for in the Constitution, which the public must be aware of," Mboya concluded.