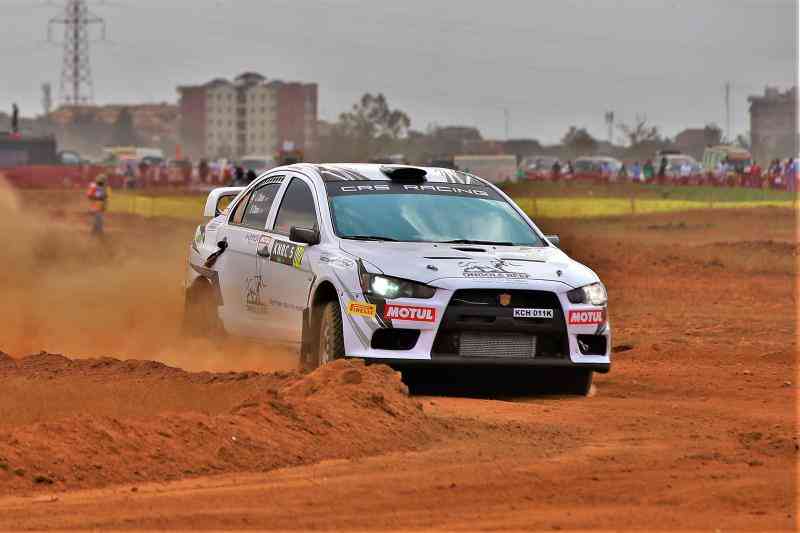 Group N champion Jasmeet Chana is confident he has the potential to fight at the sharp end of this year's Kenya National Rally Championship (KNRC).
Chana finished second overall behind Carl Tundo in the KNRC category which registered 10 finishers in the WRC Safari Rally that ended in Naivasha on Sunday.
This puts him in a good position on the KNRC log considering that the leader Karan Patel didn't score national points on the Safari Rally.
"The Safari finish is a morale booster for the team. On matters KNRC, I'm sure the potential is there, notwithstanding the fact that we are competing for KNRC points against Rally 2 cars," Chana said.
He has finished all rallies in second place this season mostly behind Patel and will be looking to rack up more points.
"I am ready to fight at the sharp end of the tough series where some of my opponents drive superior Rally2 machines.
"Our podium finish in the national category of Safari was such a great feeling. We had a steady run which is very important," Chana said.
The Ongole Beef and Motul Kenya Ltd sponsored driver ran the Safari behind the wheel of a Mitsubishi Lancer Evolution 10 same as Tundo.
But Tundo has only participated in one of the five events held so far in Bisil, Nakuru, Eldoret, ARC Equator in Naivasha and Safari and is out of contention for the title by virtue of missing most of the events.
"Our Safari Rally 2022 was all good. Friday we were ready to attack the stages. Unfortunately everytime we neared the Kedong stage it was red flagged for the national cars.
"But we managed to do Loldia and Geothermal twice. Saturday was a good day. We managed to do all the stages. Sleeping Warrior was a test of man and machine. The amount of cars we found on the side of the stages was unbelievable," he said.
Chana says he is happy to have interacted with the world's best in Naivasha, more so Hyundai Motorsport core driver Thierry Neuville who got stuck in one of the stages. But Neuville went on to win the Power Stage to salvage some bonus points.
"We also had the pleasure of Thierry showing us the okay sign while he watched our Evolution X going through the mud like a tractor, We had a good time with the World Rally Teams," Chana said.
Chana was navigated by his elder sibling Ravi Chana.
"I wish to thank Ongole Beef for their support and helping me table the Safari Rally," said Jasmeet who is a former multiple Two Wheel Drive champion.