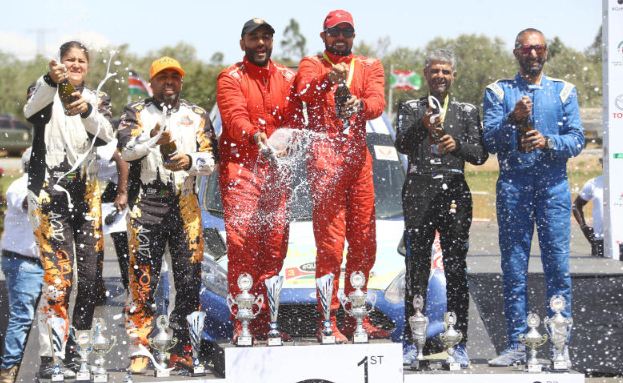 Kenya National Rally Championships leader Karan Patel is the winner of the second leg of the 2022 African Rally Championships (ARC) series.
Driving a Ford Fiesta R2, Patel navigated by Tauseef Khan, clocked 2:26:55.6 to bag the circuit dubbed 'Equator Rally' in Naivasha yesterday.
The Tauriam Racing Team driver beat second placed Zambian couple of Leroy and Urshlla Gomes by 3.13.1. to the coveted gong.
The Gomes were upgraded to second place after FIA Young Star driver, Jeremy Wahome, who had finished behind Patel, was slapped with a last minute penalty that relegated him to fourth behind third placed Jasmeet Chana.
"It's such a good feeling to be victorious. We really worked hard and it has now paid off," Patel told Standard Sports.
On his way to the trophy, Patel triumphed in four of the competed eight stages including Soysambu 1, Elementaita 1, Sleeping Warrior 1 and Soysambu 2.
He also won the practice and qualifying stage on Friday.
Last season, Patel failed to finish the circuit due to mechanical failures.
"We have worked hard since then, we are currently in the prime of our rallying career," said Patel, adding that he missed his fiercest rivals Baldev 'Singh' Chager and series defending champion Carl 'Flash' Tundo who gave the event a wide berth.
Patel confirmed he will be taking part in all the legs of the continental showpiece, with his next assignment in Kampala, Uganda, dubbed 'Pearl of Africa Rally' on May 8.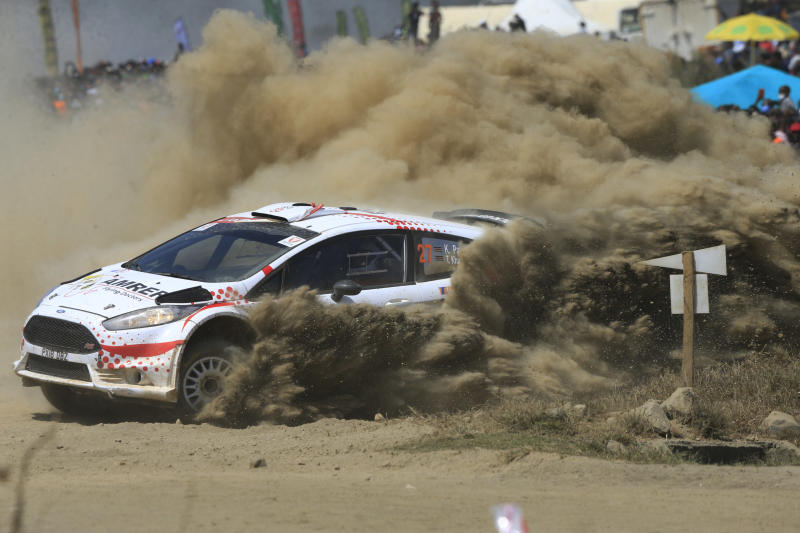 "We will have to do all the ARC rounds if we want to catch up with the series leader Gomes," said Patel.
Patel will also head to Eldoret in May for the third leg of the KNRC series which he has won back to back this season.
He intends to use KNRC to step up his training for the WRC Safari Rally slated for June in Naivasha.
Gomes was literally elated for his second place finish saying: "I was in Kenya in 2017 and I ended this leg in 15th before an overall second place finish behind talented Manvir Baryan at the end of that year.
"Today, I feel honoured to made it to the podium. The event was amazing, the young FIA drivers are very promising.
"The boys have great potential, they rallied well, they are the future of Kenyan motorsports."
On his way to second position, Gomes won three stages including Elementaita 2, Sleeping Warrior 2 and Kedong.
Apart from their fierce rivalry on the road, Patel and Gomes are very close family friends.
"We will keep on racing each other hard, whoever will win this will be the true champion," Gomes warned.
Gomes said he has already known what his Ford Fiesta R2 machine can do on the Kenyan tracks so he is going back home to prepare it well for the WRC Safari Rally.
"I'm also grateful to my amazing crew, it won't have been possible to make the podium in Kenya without their support," said Gomes.
Wahome was glad to have ended the rally blemish free without a puncture.
"We will keep on building our momentum and hopefully increase our speed rate before the Safari Rally," said Wahome.