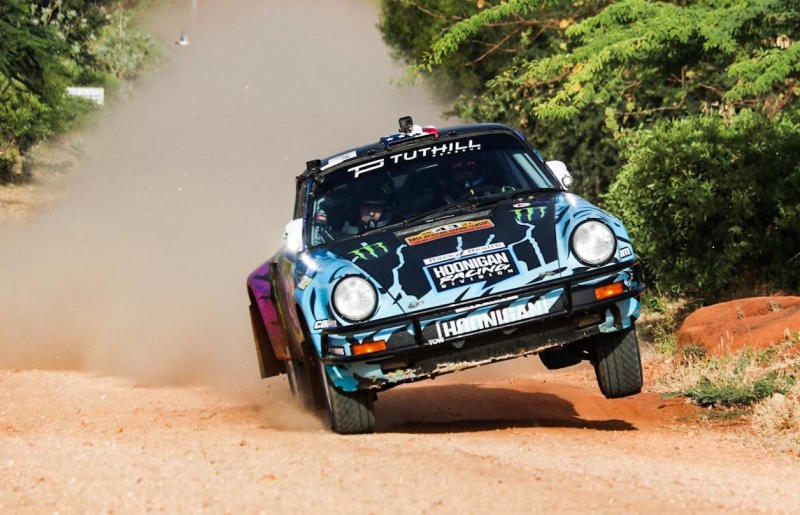 Four-time Kenya National Rally Championships (KNRC) winner Baldev Chager clocked 8:33:51.0 to stay put at the top of the charts on Day 4 of the East African Safari Classic Rally (EASCR) which was marked with high drama yesterday.
Though Chager is still leading, he admitted that topping the leaderboard at the Classic Rally has come with its fair share of pressure.
But unfortunately Stage 11 and 12 of the rally were yesterday cancelled by the organisers on safety grounds.
"We take every precaution to protect the safety of our competitors, crew, spectators and the general public at large," Clerk of the Course, Raju Chaggar, told Standard Sports.
"Today, we saw an unprecedented level of activity on the roads of Stages 11 and 12 that presented an unacceptable potential threat to safety."
Joey Ghose, the EASCR Board Chairman, took the blame on the cancellations saying: "I'm disappointed with the cancellations, I feel it's poor planning and a mistake from our side as organisers.
"Since it's a Sunday, we ought to have known that churches are active, we could have taken that into consideration. The two cancelled stages had really good roads."
Chager, who sprung to the top of the standings on Friday, edging out American social media rally sensation Ken Block who had taken command of the standings on Thursday, said it is not easy to be at the top.
"Being number one is giving me a lot of pressure. There's pressure to perform , pressure to be fast on the road, pressure of people trying to catch you," said Chager.
"There's pressure to retain the first position. Being in front is not the easiest thing to handle."
Chager said a rally driver who is on the lead and say they are feeling no strain to deliver is not honest.
"There's always pressure, how you cope with it mentally is what matters," he said.
"It's not the first time I'm rallying. I have experienced this kind of feeling before, it's quite normal to feel that way when you are at the front.
"You worry about something for a little, then you focus on the job ahead."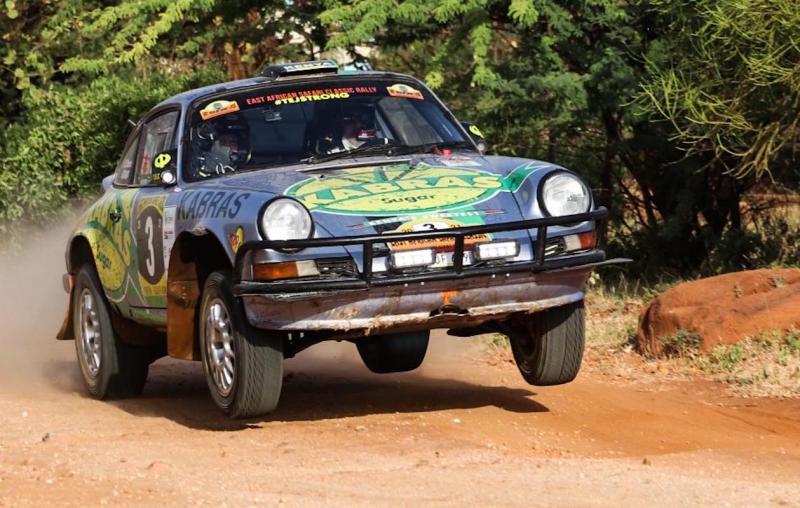 Former world youth champion Patrik Sandell who continued to pile pressure on Chager remaining into the second place for the third day running, was surprised when the two sections were nullified.
"I had done Stage 11 in full and Stage 12 in a half before we got the alarm that they were cancelled.
"I'm sure the organisers had good reasons as to why they did so. I'm just hopeful they did the right thing," said Sandell.
The 39-year old clocked 8:34:34.7 to narrow Chager's lead after Stage 10 that cruised from Ishiara to Kamungo.
"Things are still falling in place for us. We had a plan from the beginning which is still working out perfectly," said Sandell.
"Our strategy is just to be up there and not taking any risk. We are fast when it's possible and not do any crazy thing and back off when it's rough."
Kenyan legend Ian Duncan clocked 8:40:51.6 to remain in third while American social media rally guru Ken Block moved a step up the ladder to fourth in 8:44:07.4.
Defending champion, Kris Rosenberger still remained in sixth place The rally will take a break today forValentine's. The drivers will use the rest day to repair their vehicles. The rally will continue tomorrow within the Amboseli ecosystem.