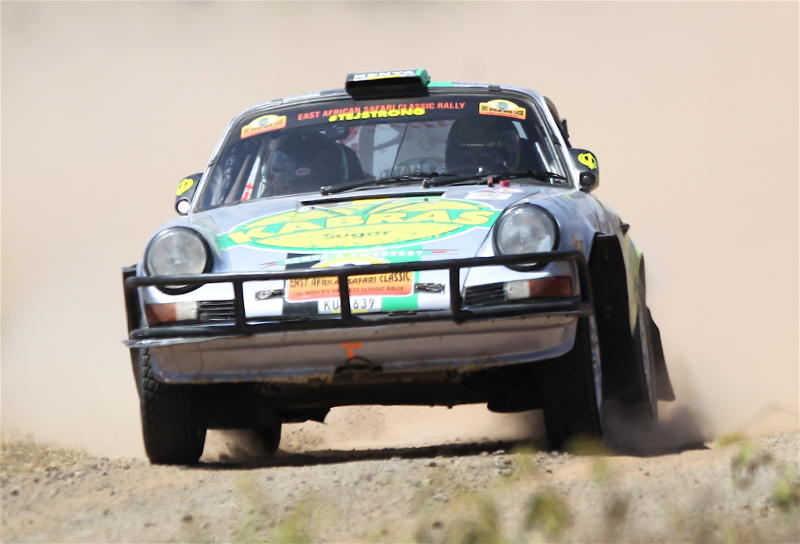 Four-time Kenya National Rally Championships (KNRC) winner Baldev 'Boldy' Chager clocked 5:04:58.8 to take command of the standings at the end of Day 2 at the East African Safari Classic Rally action in Nanyuki yesterday.
'Boldy' was closely followed by former world youth champion Sweden's Patrik Sandell.
Day 1 leader Ken Block of America settled for third place in 5:08:56.2 despite winning stage six which spanned from Il Polei to Loldaiga.
Stage 4 was won by Phillip Kadoorie of Hong Kong while Kenya's Piers Daykin won Stage 5.
Africa and Kenya's championships winner Carl 'Flash' Tundo retired on Day 1 following a puncture and mechanical gremlins at the 49.54km Ol Kalou-Nderagwa stretch.
Multiple KNRC podium finisher Quentin Mitchell and Nish Lakhani were other Kenyan speedsters who failed to continue yesterday due to mechanical failures.
Action today will cover 400km which include Stage 7 (Moguni-Il Polei), Stage 8 (Dol Dol- Ewaso) and Stage 9 (Loldaiga-Golf Gate).
Chager indicated before the rally that he was going for nothing short of victory.
"We are ready, the car is much ready, our team is all set up for this event," he told Standard Sports. The three-time Safari Rally winner is competing in a Porshe 911 under team Kabras Racing. His pace-notes are being called out by Ravi Soni.
"Soni and I are have great chemistry, we are reading from the same page. We understand each other well. Communication, better understanding and respect between a driver and a navigator is what is making our machine to perform well," he said.
For Chager to attain his lofty dream of winning the event, he will have to hold on at the top by edging out a star-studded field involving top seeds like defending champion Kris Rosenberger of Austria and Sandell who is looks very promising.
The 46-year-old father of three strongly believes the vintage car he moulded in his garage will deliver victory on February 18.
"Our vehicle is perfect the way it is. There's nothing like driving that beauty! It's a fantastic machine," he said.
The 2019 WRC Candidate Rally champion said he has prepared mentally and physically for the contest.
"This is along event, we had to prepare well. We ate healthy and worked out when we could."
Chager has taken part in four EASCR events with his best finish being third in 2017, but he will be hoping for glory this year.