How woman's picnic idea blossomed into a business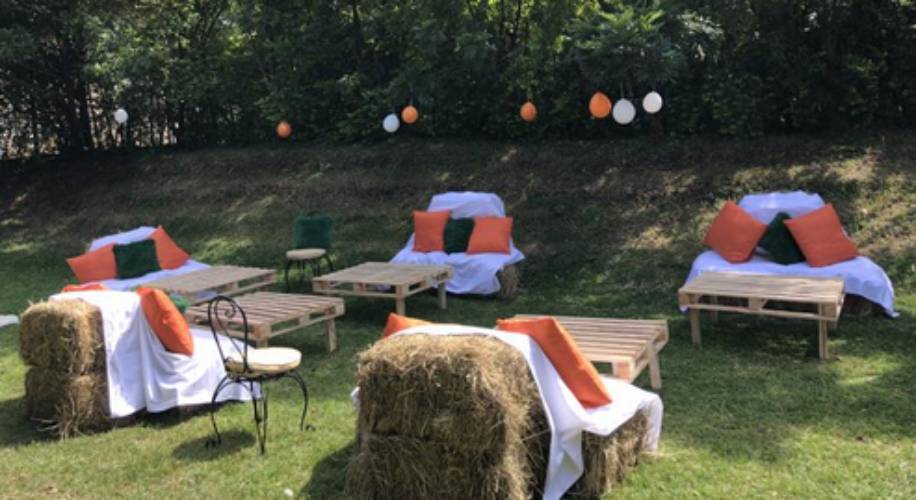 It took a while for Jacinta Njoki Mwangi to realise she has a million-dollar idea in her hands. The Financial Director at a local supermarket, and a Daystar University MBA student rejected many appeals from her friends to start her business a little earlier than she did. It took social media to convince her to do it.

The idea for Picnics By Njoki, came about at her friends birthday party when the guests were asked to bring their own picnic sets.
Njoki offered to do an outdoor set up to accommodate everyone, rather than people bringing their own things. The reception she got from her friends was overwhelming and they advised her to commercialize her work. She did not buy into the idea.

However, after sharing the pictures on her social media accounts, the response she got was surprising.
People were asking if she was available to do set ups for them for a fee.

"I started the business in September 2020 in the midst of the pandemic. I had held back for a couple of months because I thought this was an idea that wouldn't sell. So I did some research on Google and saw that most of the picnic companies in the United States had started during the pandemic and I noticed they were doing well. I was encouraged to go on," Njoki says.

After about a month of research, she dived in.
Difficult clients
"I invested about Sh120,000 in the business and this was inclusive of the picnic tables, cushions, cutlery, flowers and everything else I needed to start. I used the money I had saved from my one year in employment and invested it all in the business.

In the beginning, I used to get only one or two clients every week but with time, my business grew. I now do about six picnics every weekend, depending on the number of people. With the different packages I make about Sh20,000 to Sh50,000 per week but it's all dependent on how business is. March and June are very slow but December is a good time," Njoki explains.

Njoki gets help running the business from her boyfriend who helps her do the set ups.
With the business being run online, Njoki has different packages targeting different age groups.

"The packages we have are entirely dependent on how many people will be present. We have packages for the common mwananchi to the people who want the finest things in life. For about two to four people the price ranges form between Sh2,500 to Sh7,500 to our most expensive package that includes 26 to 30 guests which we charge Sh50,000," says Njoki.

Despite the success she has achieved, Njoki admits that it has not been a walk in the park.

"When I get red flowers in bulk and my clients ask for purple or blue flowers, that means the red flowers become dead stock as I don't get to use them.

"Given that I started the business during the pandemic, one of the biggest challenges I face is cancellations. Sometimes people make bookings then have to cancel because one of them has tested positive for Covid-19 and in some cases I have had to refund the clients' money. Another challenge has been dealing with difficult clients," she explains.

Njoki hopes that her busines will keep growing so that she can hire more people. She hopes to inspire other women to start their own businesses. Her advice to other entrepreneurs who are just starting is to be patient.