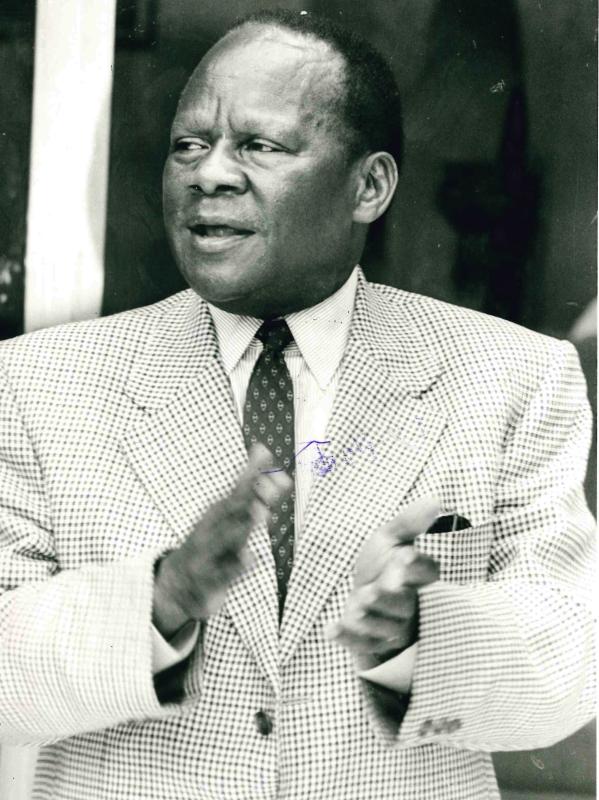 Maina Wanjigi takes credit for initiating and developing the expansive open-air Gikomba Market in his Kamukunji Constituency. He, however, noted that in the beginning, the traders were constantly harassed by Nairobi City Council officers and the police before they established themselves in the market.
At the time he joined politics, many children in the low-income constituency could not access basic schooling. In a speech he made in Parliament in June 1973 advocating for free primary school education for all, he said, "Unless you have a good education to which every child has access and that can be harnessed to (enable them to) reach their full potential, you cannot build a sound population and a sound nation. It is about time somebody got the message that we want free primary education. Let every child in this country be entitled to at least eight years of free primary education."
In May 1990, while the Minister was on a tour of duty in Europe, Nairobi City Council bulldozers descended on the expansive Muoroto slums in his constituency and demolished everything in sight, scattering its 2,000 residents. Some believed the exercise had the tacit approval of the Government. Wanjigi wrote about the incident in his memoirs: "The derelict mud structures had been squeezed into smithereens, the engine roars from the bulldozers drowning the squeals and cries for help from children and adults alike. Twelve Kenyans, whose singular crime was to try and eke a living in a rather difficult environment, were crushed to death."
An enraged Wanjigi told journalists at the time that the Muoroto demolition reminded him of Operation Anvil during the colonial era. He issued a press statement condemning the raid as cruel and inhumane, and described those who had featured in it as stooges and neo-colonialists.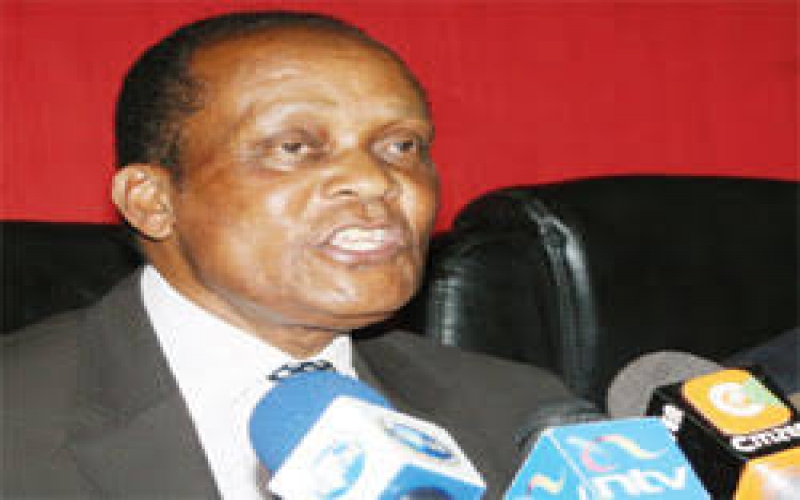 MARSDEN MADOKA: The suave and laid back firefighter
Unlike his predecessors and successors in the Ministry of Internal Security and Provincial Administration, Major (rtd) Marsden Madoka has always given the impression of being laid back, urbane, sagacious, diplomatic and non-controversial. These rare attributes were instrumental in helping him surmount multiple security and political road blocks at a time when the country was polarised between the ruling party KANU and the Opposition.
Although Madoka, a former Member of Parliament for Mwatate Constituency, lasted just five years in the Cabinet (1998-2002) in the Office of the President as Minister for Interior Security and later in Foreign Affairs, he was severely tested throughout his tenure. The position was anything but a bed of roses. Banditry and cattle rustling in the restless northern parts of Kenya, politically-instigated ethnic clashes, industrial strikes, widespread police brutality and political and religious intolerance were rocking the country's very foundation. Although ethnic clashes had scarred the Rift Valley region in 1991 and 1992, in 1998 they were widespread and deadly. This forced Madoka to order a police inquiry into the clashes, which many expressed scepticism about.
Madoka did most of the firefighting for the Government. The politics of the day was dirty and the economy was not doing very well. Stung by high inflation, public servants, especially teachers, engaged in industrial action to demand increased pay. But loyalists like Madoka believed there were other reasons for their protests.
At a time when communities living around game sanctuaries were losing hope in the value of the country's wildlife heritage, Madoka gave them something to smile about. Speaking in Parliament in December 1999, he announced plans to raise the compensation for those killed by wildlife from KES 30,000 to KES 1 million. And on Worlds Aids Day in December 2000, he spelt out a much-needed new strategy to cope with the disease that was killing an estimated 600 Kenyans daily. The following year, he signed into law a new anti-money laundering bill that would ensure imprisonment and forfeiture of ill-gotten wealth for those engaging in the crime.
-Moi Cabinets is published in two volumes by the Kenya Yearbook Editorial Board