David Oginde's article on cremation failed to address some critical issues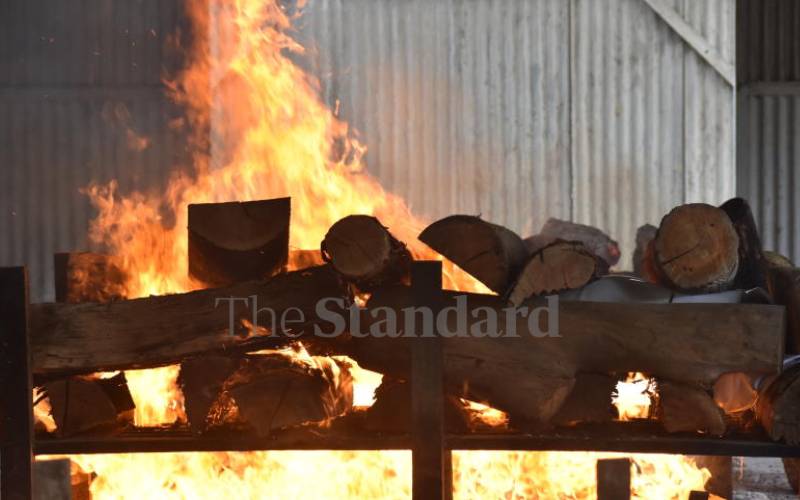 Reverend David Oginde is a leading thinker on religious and faith matters. As the founder of Christ Is The Answer Ministry, CITAM, he has a huge following and is often invited to participate in national events where he carefully throws in adversary barbs at the power elite.
Following the death and cremation of Ken Okoth in 2019 and Charles Njonjo in 2022, Oginde asserted that denying burial was essentially anti-God or contrary to the basic principles of being African, being Islamic, or being Christian.
Cremation, he believes, is abominable. Of the major world religions, only Hinduism and its Buddhists champion cremation and scattering of the ashes. The other prefer burial partly because of religious beliefs in the eventual resurrection of bodies and final judgment as to where one gets post-earth permanent residence.
Expecting afterlife judgment is a governance issue for people to be good on earth lest they be judged harshly in the world beyond.
It is an old entrenched belief found in pre-unification Egypt before 3200 BCE, Hebrew teachings, Persian Mithraist injunctions, the symbolism of the crucified and resurrected Jesus, and the governance of Prophet Mohamed bin Abdullah in Medina. Burial, therefore, implies belief in the physical resurrection of the body; cremation implies destruction of that body. That being the case, Oginde's argument questions prominent 'Christians' who seemingly were religious but had little faith because they rejected burial.
And it appeared like an 'Anglican' thing. Religiously, Njonjo was a devout Anglican but in choosing cremation, he showed he had little faith in Christianity.
Similarly Anglican Arch-Bishop Manassas Kuria chose cremation over burial which, according to Oginde was anti-Christian. Likewise Kenneth Matiba, another devout Anglican, surprised his followers by choosing cremation over burial. Safaricom boss Bob Collymore also chose cremation over burial. And South Africa's Archbishop Desmond Tutu also rejected burial in favour of acquamation which, like cremation, turns the body into ash.
Cremation, however, is not just an Anglican thing; it is increasingly accepted in Catholicism, with some procedural restrictions. In 2019, the Vatican issued cremation guidelines that forbid the distribution or scattering of ashes which it insisted should be kept in sacred places. Some Kenyan Catholics such as Wangari Maathai and Gilbert Kibe also chose cremation.
In his commentary, Oginde forgot to address two things that he should probably consider. These are first, socio-cultural and second, theological. Cremating people of influence, on whom the public looks up to, tends to be both anti-socio/cultural and a complete let down because they deny the public the right to mourn.
The theological relates to the import of post-cremation memorial services/masses on faith and beliefs. If, as Oginde says, cremation is anti-faith, do the post-cremation services/masses become exercises in futility? Did, for instance, the post-cremation public memorial events for Matiba and Collymore have anything 'faith-like' or they simply served political or socio-cultural needs for the living?
Speakers in those memorials made 'unheavenly' statements meant for earthly concerns. Would Theologian Oginde explain whether churches that hold post-cremation memorials are 'abominable'?