South African group wins continental crown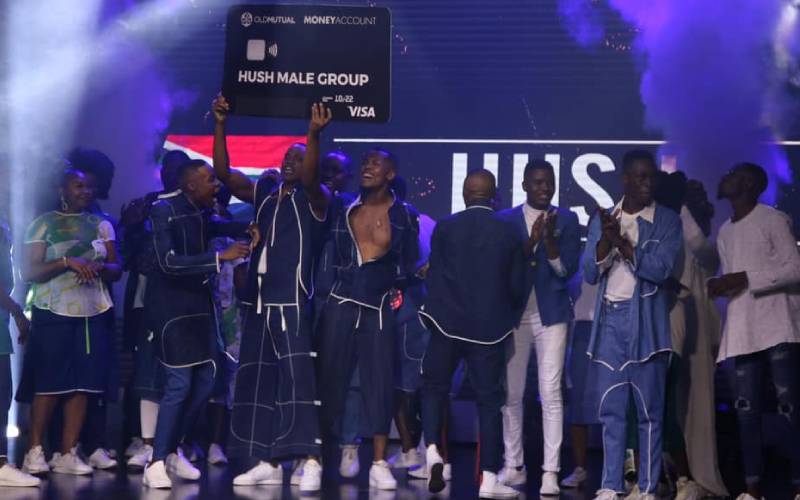 South African boy group, Hush SA, are winners of the pan-African Old Mutual Amazing Voices crown, 2021. They are thus crowned Africa's Amazing Voices and will walk away with $100,000.
During the finale last Sunday, Hush SA was crowned winners after securing five Golden Voice wins for best performances throughout the season in the singing competition.
The all-male gospel group of six members was formed as a brotherhood of childhood friends spanning over a 10-year period. The members are Tsholofelo Ntuli, Phumlani Tshabalala, Sinethemba Magubane, Zamokuhle Nkosi, Thamsanqa Mthabela, and Nicholas Malimba, and they all hail from Johannesburg, South Africa
The group is known as Hush SA to their new fans, who have followed their progress across the DStv Amazing Voices competition.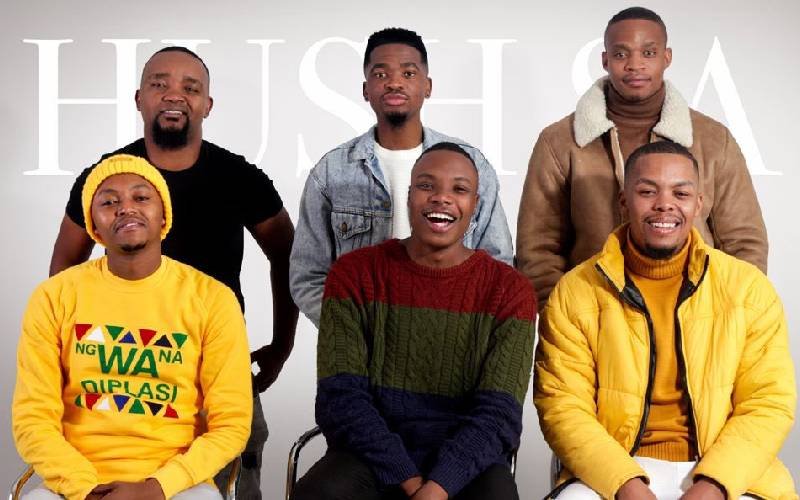 The group entered the second season of the competition that attracted 546 initial online video entries from Nigeria, Ghana, Kenya, Zimbabwe, and South Africa and have achieved stardom.
Their entry saw them begin a long and rewarding process that ended in Johannesburg last month with an ultimate victory in Africa's premier acapella event.
They were awarded the benefits of learning the skills and gaining the important insights needed for groups to succeed in the challenging world of music.
"We champion mutually positive futures across all African markets in which we operate. The competition enables us to connect with Africans through musical language and demonstrate that with the right financial partner, anyone can do great things and become their exceptional best," said Group Head of Marketing, East Africa - UAP Old Mutual, Carol Kipsanai.
It all began in October 2020, when, due to the Covid-19 pandemic, entries were made virtually for review and selection.
After an initial screening process, Hush SA advanced to the second gruelling step; attending closed auditions within their own country (where two groups from each country were selected).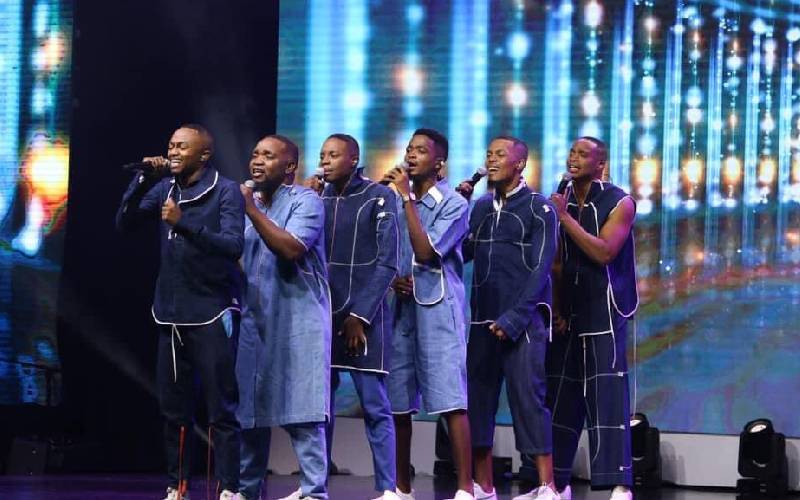 The Covid-19 bubble production and musical boot camp at Sun City kicked into gear with the Top 10 unsigned groups, involving a total of 65 contestants. The production required the employment of 187 people. Approximately 84 rooms were catered for over the 30 days of production.
During the three-week boot camp at Sun City, the surviving groups, ranging between four and eight members, were put through vocal as well as stage presence training. They were mentored to refine their musicality.
This has left South Africa with an accolade of national singing sensations whose voices could be the ticket to international stardom and further ambassadorship for the country and its people.
"We believe that music is an international language that crosses borders and brings people of different nationalities together. We will continue to air content that showcases and recognises great African talents and our rich heritage," said, Nancy Matimu, Managing Director, Multichoice Kenya.